Campus Hiring
Make bulk-hiring a no-sweat process
Cut down the cost of offline recruiting, by choosing virtual assessments for recruiting the right candidates.
---
COMPANIES THAT TRUST XOBIN



---
Reduce the cost of the recruitment process through online assessment questionnaires
Reduce the usage of resources by avoiding traditional recruitment strategies by opting Xobin's hassle-free online assessment.
Compare the shortlisted top-performing candidates
Compare top candidates with their responses to key questions that you look for.
Find the A-game candidates swiftly
Look for a candidate who stands out from the crowd through data-driven numbers from Xobin's 3600 assessment platform.
Be visible
Give insight into your company through a short video that makes the candidate interested in taking up the assessment.

Extensive Question Library
With over a million questions that encompass technological and non-technological avenues, Xobin's extensive library offers you a one-stop solution for recruiting into all domains.

Actionable Reports
Xobin's in-depth analytics provides you with a 360-degree report on each candidate that gives you insight into their technical as well as interpersonal competencies.

Webcam Proctoring
Remotely monitor the activity of the candidate, with our facility that records and allows you to view the candidate's activity. Review the behavior of the candidate with Xobin's log sheet that records each and every movement.
Here's What Our Customers Have To Say About Us

Makes a Recruiter's life easier. Xobin helps us use ready-to-ship tests for a the entire breadth of roles at our company. The tests and software does exactly what it says. We have executed over 500+ tests and onboarded 30 candidates.


It's great to be able to direct our candidates to a branded assessment, which then takes a lot of the leg work out of CV and skill screening, giving us the ability to quickly select the best candidates for our roles. We received a great response from both admin and test taker ends.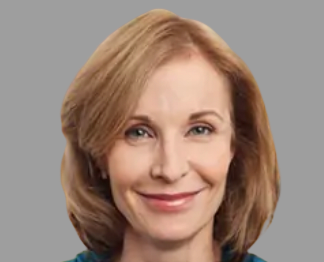 Melanie Martin
Talent Acquisition Head

We've digitized our recruitment process with Xobin. In the past, we had to invite the candidates to the office, and the process took weeks. With remote and auto evaluated assessments, we have gained serious time in the recruitment process.

Ben Muller
Recruitment Operations Specialist
---
Frequently Asked Questions
What is campus hiring software?
Xobin's campus recruiting software is a series of assessments focused on the specific talent or a need that the organization requires. These assessments can be customized according to the needs as and when required.
How does Xobin help campus recruitment?
Xobin is a virtual hiring tool that reduces the time involved in mass hiring while handling recruitments for humongous universities. It streamlines the hiring process with structured assessments, making recruitment hassle-free.
Will campus recruitment software be a feasible option?
Yes, compared to the traditional methods of the ongoing recruitment process, Xobin's time campus recruitment software reduces the time and energy spent which is definitely an economically feasible option.
How frequently can the software be used for campus drives?
There are no restrictions on the usage of software for campus drives , as the Xobin's assessment platform provides packages for all requirements.
How fair is the hiring software?
Xobins assessments are strictly proctored that do not allow the candidate to look on either side or shift tabs during the progress of the exam ensuring a fair result.
Do the students need a laptop for accessing the assessment tests?
Xobin is a multiplatform application, that does not require any specific device. All that is required is a stable internet connection.