HR Hiring Software
Screen through bulk applications at ease with data-driven results.
Cut down the time taken for telephonic interviews, and face-to-face meetings.
Customize your search for the right candidate with questions of your choice varying from intellectual ability to interpersonal quality.
Avoid hiring the wrong candidates who incur costs to the company.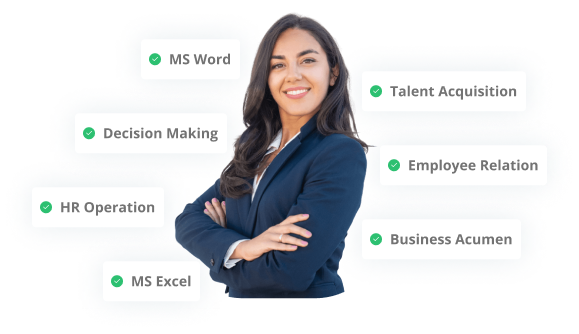 COMPANIES THAT TRUST XOBIN




Extensive Question Library
With over a million questions that encompass technological and non-technological avenues, Xobin's extensive library offers you a one-stop solution for recruiting into all domains.

Actionable Reports
Xobin's in-depth analytics provides you with a 360-degree report on each candidate that gives you insight into their technical as well as interpersonal competencies.

Webcam Proctoring
Remotely monitor the activity of the candidate, with our facility that records and allows you to view the candidate's activity. Review the behavior of the candidate with Xobin's log sheet that records each and every movement.
Here's What Our Customers Have To Say About Us

Makes a Recruiter's life easier. Xobin helps us use ready-to-ship tests for a the entire breadth of roles at our company. The tests and software does exactly what it says. We have executed over 500+ tests and onboarded 30 candidates.


It's great to be able to direct our candidates to a branded assessment, which then takes a lot of the leg work out of CV and skill screening, giving us the ability to quickly select the best candidates for our roles. We received a great response from both admin and test taker ends.

Melanie Martin
Talent Acquisition Head

We've digitized our recruitment process with Xobin. In the past, we had to invite the candidates to the office, and the process took weeks. With remote and auto evaluated assessments, we have gained serious time in the recruitment process.

Ben Muller
Recruitment Operations Specialist
Popular Assessments
---
Frequently Asked Questions
What is human resource hiring software?
Hiring a huge number of candidates in a short span, without bias using assessments that can be customized according to the needs.
How does this help an organization?
Xobin's proctored assessments for mass hiring reduce the necessity of in-person interviews, which saves time and energy spent by human resource companies on the traditional recruitment processes.
Can Xobin's assessment be assessed from any location?
Xobin works on all devices and all platforms, which enables the HR Professionals to remotely hire the candidates irrespective of their place of residence.
Does it provide bias-free outcomes?
Xobin's assessments eliminate the possibility of external influence which results in fair number-based outcomes as the candidates are ranked by the number and not by the names.
What other feature does Xobin provide that helps in the recruitment process?
Xobin allows the user to record a short one-minute video about themselves called the video introspect feature, which cuts down the time spent on telephonic and personal interviews.