Startup Recruiting Software
Filter huge volumes of the right candidates in one go.
Reduces the time in hiring, as time has become an important constraint that hinders the hiring process at large.
A hassle-free process with a defined number of outcomes results in screening the right number of candidates in a snitches time.
COMPANIES THAT TRUST XOBIN




Complete API support
Customizable API enables Xobin to work seamlessly and cooperatively with your core applications. Xobin's API works hassle-free on all LMSs as our interface is specifically tailored for ATSs.

Actionable Reports
Xobin's in-depth analytics provides you with a 360-degree report on each candidate that gives you insight into their technical as well as interpersonal competencies.

Webcam Proctoring
Remotely monitor the activity of the candidate, with our facility that records and allows you to view the candidate's activity. Review the behavior of the candidate with Xobin's log sheet that records each and every movement.
Here's What Our Customers Have To Say About Us

Makes a Recruiter's life easier. Xobin helps us use ready-to-ship tests for a the entire breadth of roles at our company. The tests and software does exactly what it says. We have executed over 500+ tests and onboarded 30 candidates.


It's great to be able to direct our candidates to a branded assessment, which then takes a lot of the leg work out of CV and skill screening, giving us the ability to quickly select the best candidates for our roles. We received a great response from both admin and test taker ends.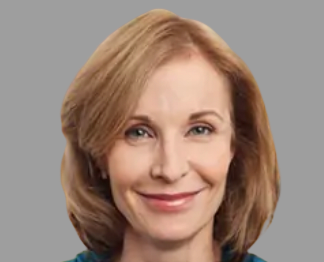 Melanie Martin
Talent Acquisition Head

We've digitized our recruitment process with Xobin. In the past, we had to invite the candidates to the office, and the process took weeks. With remote and auto evaluated assessments, we have gained serious time in the recruitment process.

Ben Muller
Recruitment Operations Specialist
---
Frequently Asked Questions
What is recruitment software for startups?
Since startups require to assess the candidates, in an effective manner Xobin tailors the questions depending on the industry or allows you to choose from a wide variety of questions that would fit the startup.
How startup recruiting software is beneficial for startups?
Since startups focus on the business rather than the recruitment process, Xobin does the job for you while you focus on other goals.
Does using Xobin save money?
Yes for a start-up there are several constraints in establishing and one such process is recruitment. Using Xobin's assessment platform cuts down the cost of recruiting since everything is done remotely and is proctored which saves your finances compared to offline recruiting.
Is Xobin a proctored assessment tool?
All assessments from Xobin are remotely proctored, which gives the candidates a zero possibility to forge the assessments and all assessments are timed which gives a fair chance to all the candidates taking up the assessment.
How long does it take to set up Xobin?
It hardly takes any time, to create an account and tailor the assessments according to your need and start recruiting, it simple as that.