Xobin Talks: Ideas Worth Talking
Ready to learn? Join us for online webinars & workshops to help you get started + level up your hiring with Xobin Talk. Join us for these free online webinars to level up your hiring. This is for anyone who wants to build better teams by using data and the best practices.
So what's Xobin Talk all about?
We are currently in our 3rd season of Xobin talk and webinars series. Get guidance on people operations, recruiting, and retention strategies from functional experts. Consider this a free HR resource from folks with operational expertise. We cover diverse topics – from handling bulk-hiring to university recruitment or role-specific hiring techniques. Fine-tune your hiring process and recruitment strategy by connecting with experts and learning the best practices.
Xobin Talk 3.0
Xobin Talk 2.0
Key Speaker
Mr. Arun Karthik
AVP HR, Equitas

EPISODE-1
Virtual Campus Recruitment 🎓
In our Xobin Talk 2.0 Episode 01, we discussed and enlightened on virtual campus recruitment with Arun karthik. And the questions that were encompassing the important areas of recruitment like employee retention, upskilling, talent acquisition and management.In this talk we discussed the hiring for a small number of roles to mass recruitment.
Key Speaker
Mr. M. Unni
Practice Director - Microsoft Solutions Delivery

EPISODE-2
Making Campus Recruitment Effective 🎯
In Episode 02 of Xobin Talks 2.0, we discussed how to make effective campus recruitment. Mr. Madhavan Unni, Practice Director at Wipro Technologies who shared his insights on on-campus recruitment and how fresher hiring is evolving in recent times.To shoot out to him on various aspects like, why hiring freshers is important? And many more topics.
Key Speaker
Teju Nageshwari
Founder & CEO ,nSmiles

EPISODE-3
Mental Health and Wellbeing at Workplace 😇
In Episode 03 of Xobin Talks 2.0, we celebrated mental health week at Xobin. Our theme was to "Make mental health for all a global priority". On this occasion, we interacted with Teju Nageshwari on the topic of mental health and wellbeing at the workplace.
Key Speaker
Neha Kothari,
HR manager , Applicate AI

EPISODE-4
Setting up a Consistent 💼 Hiring Process
In our last episode of Xobin Talks 2.0, we had a discussion, with Ms. Neha Kothari, HR manager of Applicate AI, on setting up a consistent hiring process.The hiring process is tedious for both employer and candidate.Talent Acquisition and conflict management employee relations were some of the domains that the speaker in this episode 4 touched on.
Key Speaker
Anu Dudhat
Associate Director of Customer Success, Syndigo

EPISODE-1
Building a sustainable Customer Success Team
In our first episode of Xobin Talks 3.0, Anu Dudhat Associate Director of Customer Success at Syndigo, shared us insights on How to Build a Sustainable Customer Success Team?. The role customer success plays in to boost key metrics like customer retention, renewal rates, and loyalty and lower churn.
Key Speaker
Pratibha Wadhwani
Senior Customer Success Manager,Birdeye

EPISODE-2
Decoding customer experience through Customer Success Team
In episode 02 of Xobin Talks 3.0, Our key guest was Pratibha Wadhwani, Senior Customer Success Manager at Birdeye. She shared her insights on What metrics help to boost customer retention, renewal rates, and loyalty and lower churn.Customer experience is the impression that customers have of your brand as a whole.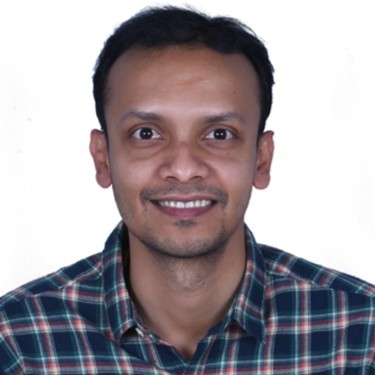 Key Speaker
Chirabrata Das
Head of Customer Success,CogniSaaS

EPISODE-3
Customer Success: Hiring, KPIs and Metrics in Saas Industry
The customer success team in any organization is important. Making them an essential part of the organization. This is our last episode in the customer success segment. In this episode we discussed various metrics the Customer Success team should follow in the SaaS industry. What KPIs and metrics are set by the Customer Success Manager? And many more interesting insights from our guest.

Key Speaker
Andre Oentoro
Founder,BreadnBeyond

EPISODE-4
Employer Branding: Role of Video, Metrics & Setting a budget | Xobin Talks🎙️3.0
Videos are playing a crucial role in defining the employer brand and promoting the company's culture. In our latest podcast, Andre Oentoro from Breadnbeyond provided his thoughts and expert opinion on video's in employer branding. Also, what role do videos play and other metrics & KPI's to follow in it.

Key Speaker
Sharmilaa K
VP-HR,Kensium

EPISODE-5
AI in Recruitment: How to implement AI in your HR Team? | Xobin Talks🎙️3.0
In today's rapidly evolving job market, the role of #ArtificialIntelligence (AI) in recruitment has become increasingly prominent. AI is revolutionizing how organizations find and evaluate talent. Sharmilaa shared her thoughts and insights on how AI is used in recruitment activities, the role AI plays in hiring a culture fit team as well as how to implement AI in your HR team.

Key Speaker
Deepika Pundir
Human Resource Manager
EPISODE-6
Cracking the Code of Startup Hiring: HR Manager's Role in Driving Success | Xobin Talks🎙️3.0
Discover the secrets of startup hiring and learn how HR managers play a pivotal role in driving success, building company culture and setting the right budgets in hiring top quality candidates. Deepika Pundir shared her thoughts, learnings and experiences as an HR professional.

Key Speaker
Daniela Herrera
Director,Recruitment Operation
EPISODE-7
Diversity, Equity & Inclusion Unveiled: Enhancing Workplace Culture | Xobin Talks🎙️3.0
Diversity and inclusion are crucial aspects for organizations to thrive today. In our episode 7 of Xobin Talks, we featured an expert in the domain of DE&I. In this talk Daniela explained these aspects and how they help you build a strong company culture that is diverse and provides opportunities to each individual in the company.

Key Speaker
Mike Cohen
Founder,Wayne Technogies

EPISODE-8
How Chat GPT is Revolutionizing Hiring Processes: Power of AI-Driven Recruitment | Xobin Talks🎙️3.0
AI is playing a crucial role in the recruitment industry, and Chat GPT is the frontier technology helping businesses get success 3x faster in recruitment. In our latest episode of Xobin Talks, we featured an expert recruiter and sourcer, Founder of Wayne Technologies, Mike Cohen. The discussion revolved around the role of AI in recruitment, especially Chat Gpt in particular.

Key Speaker
Su Patel
Executive and HR Coach
EPISODE-9
Empowering Employees & HR Professionals to Embrace Their Worth | Xobin Talks🎙️3.0
HR professionals need a change in mindset by embracing their worth and grabbing every opportunity that comes their way. To reach the top, you need a proactive and positive mindset. Leadership can be learned through these decisions. Su Patel, HR Coach discussed around how Human resources should be the center of all different departments in the organization.

Key Speaker
Julie Turney,
Founder & CEO, HR@Heart Consulting Inc.

EPISODE-10
The Secrets to Creating a High-performing Team | Strategies for Team Building | Xobin Talk🎙️3.0
This particular Xobin Talk episode is about the secrets to building a high performing team within an organization, featuring an HR Coach, HR Mentor, and Founder of HRatHeart Consulting Inc, Juile Turney. This episode talks about how to create a high performing team as an HR professional and how HR can contribute towards this particular goal.
Want to be part of Future Sessions? Sign up & stay updated!