Why is Xobin the Preferred Skill Testing Software?
Revolutionize Your Hiring Process
Say goodbye to scheduling hassles and embrace seamless video interviews today!

AI based scoring
Video to text transcribing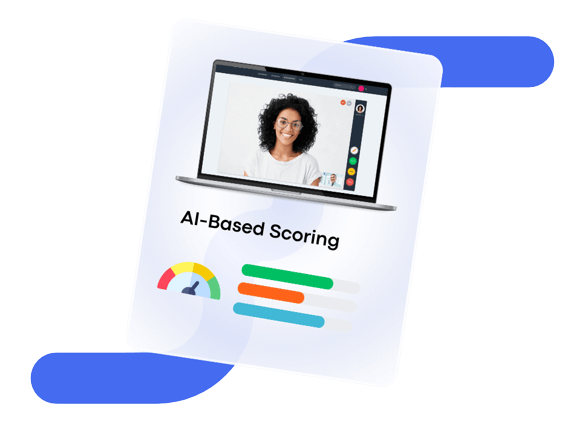 Experience Next-Gen Security with AI-Based Proctoring
Say Goodbye to Cheating: Empower Your Assessments with AI-Powered Proctoring

100% cheating detection with AI-based proctoring

No-tab activity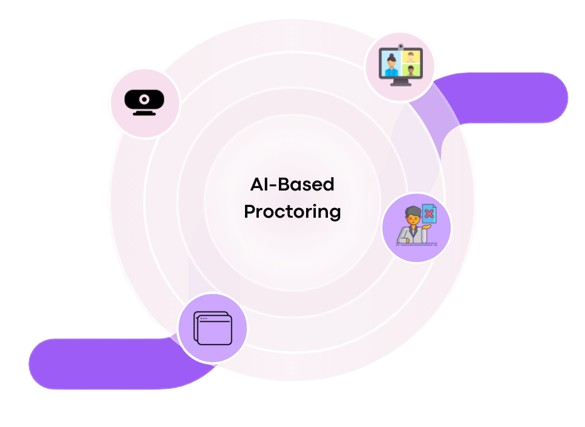 Harness the Power of Pre-Built Skill Tests
Uncover top talent effortlessly with our ready-to-use skills test!

1500+ Pre-built skill tests

Skill tests based on different skills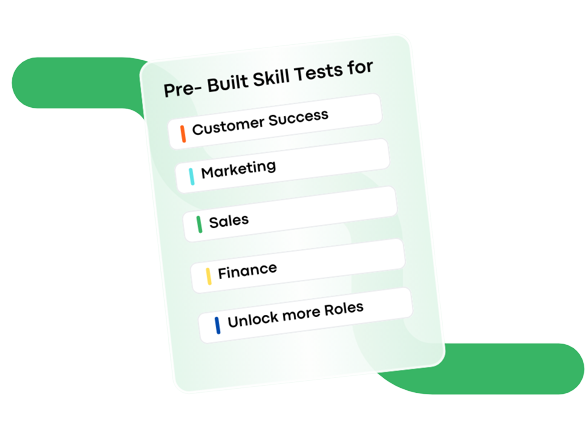 Unlock Limitless Possibilities with Extensive Question library
Dive into a vast pool of knowledge with our extensive question library

1,20,000+ Tech and Non Tech Questions

Questions which are right for the Job Role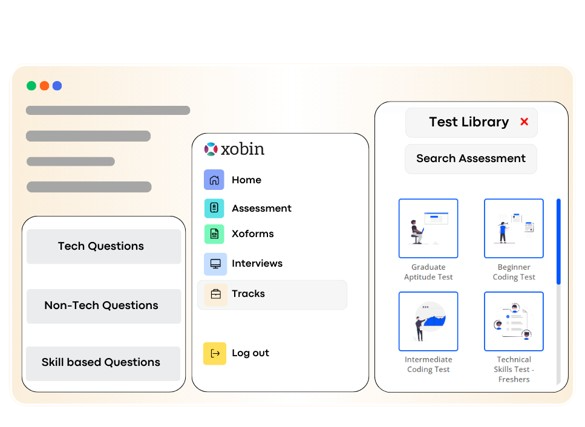 Four Steps for Achieving Hiring Success
From Test Creation to Candidate Evaluation. The Xobin Platform facilitates Recruiters and Hiring Managers through the complete assessment process.

Select Test
Firstly, choose from our Library of job specific Pre-built tests. You can customize your own test too.

Invite Candidates
Secondly, Invite Candidates via Email, or Share the Url for the Pre-hire Assessment.

Testing Begins
Sit back while candidates take the online test. AI Proctoring features prevent cheating.

1-Click Shortlist
Lastly, use Auto-generated scores to Sort and Filter. Shortlist your top candidates with ease.
You probably already manage your technical skill evaluation internally.
Why pay us to help?
Because we're not just a bunch of online quizzes . We're a employee recruitment management software designed to save you more than just time & money
With Xobin Skill testing, you won't have to

Conduct multiple interview round to build data for your hiring decisions.

Spending hours manually reviewing CVs and phone screening your applicants.

Waste time talking to applicants who clearly aren't a good fit for your company.

Lack of clarity regarding your demography data for DE&I initiative.

Depend completely on technical team for manual assignment evaluation.

Manage a bad employer brand due to poor candidate hiring experience.
Why we get Skill Testing right. Everytime
One-size-fits-all skill tests will rarely work. Standardized skill tests are great but each organization is different. The right talent is a perfect combination of soft skills and hard skills.Only a comprehensive skill assessment tool lets you run accurate tests for both.

Test Technical Skills
Identify if the test taker has the skills to get the job done. Test technical skills using MCQ, Subjective questions, Case studies, Coding tasks and more.

Test Coding Skills
Coding tests are evaluations created to assess a developer's aptitude and coding ability. They can be used in a variety of contexts, such as the hiring process for a new position, to assess a developer's current skill level, etc.
Dominating the Skill assessment industry globally

4000+ Customers
Across 55+ Countries

1500 + Premade Tests
1,50,000+ Questions

800+ Skills
Across 25+ Industries
Building trust with the most stringent data security measures in place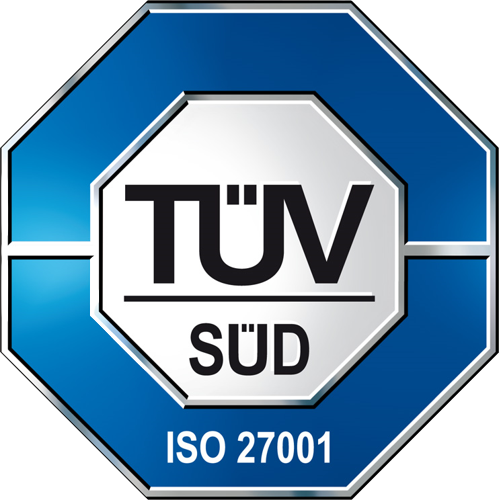 Building trust with the most stringent data security measures in place
The Best Skill assessment Testing Software
Leading review platforms have recognised Xobin's Skill Assessment Testing Software as the best Skill Assessment Testing software.

" "Set up is easy and fast"
" We have a common aptitude and psychometric test for the whole company and we use ad hoc skill test depending on the role we hire for. "
"Great product, great price and the usability is TOP."
"The setup is really easy for my company and the features are really well designed."
"Overall a very satisfactory experience with the Xobin and the team"
" The software is scalable, robust and meets all the requirements for Pre-screening job applicants."
"The tests and software does exactly what it says."
" We have flawlessly executed over 500+ tests and onboarded 30 candidates."
"Overall we're really really happy with Xobin."
"It's a huge improvement to our last assessment software and will be critical in our next stage of growth across Product, Data and Tech roles."
We've been able to collaborate in innovative ways
"I run Amplify (AMP's festival) on a really tiny budget. (Viostream) has been a great partner for many years."
What is skills assessment?
Skill assessment are web-based assessments used by employers to measure candidates' talents before recruiting new applicants or retraining/upskilling current employees. These assessments include psychometric tests, personality tests, job-specific tests, aptitude tests and much more.
What is skills assessment software?
Skills assessment software screens and evaluates the skills of job candidates for various roles like engineers, programmers, and developers. Assessment techniques can include short answer formats, multiple-choice, guided coding exercises, automated video interview, etc.
What are the 5 major skill assessments to hire the best talents?
AI-powered video interviews, work samples, job simulations, cognitive ability testing, and job trials are the 5 main skill assessments to hire the best candidate.
What is an example of a skill based assessment?
As an illustration, a newspaper hiring an editor might require candidates to take an English test that includes multiple-choice questions on grammar, spelling, and sentence form. Depending on how many of the applicants' answers were correct, the media business may rank the candidates.
What is the role of skills assessment?
They are usually conducted as a part of the interview process to aid hiring managers in determining whether the applicant is fit for the position. The results of skill assessments determine if an applicant has the necessary talents and, if so, at what degree.
Articles Related To Skill Testing Software