How ProtoTech has overcome their hiring challenges using Xobin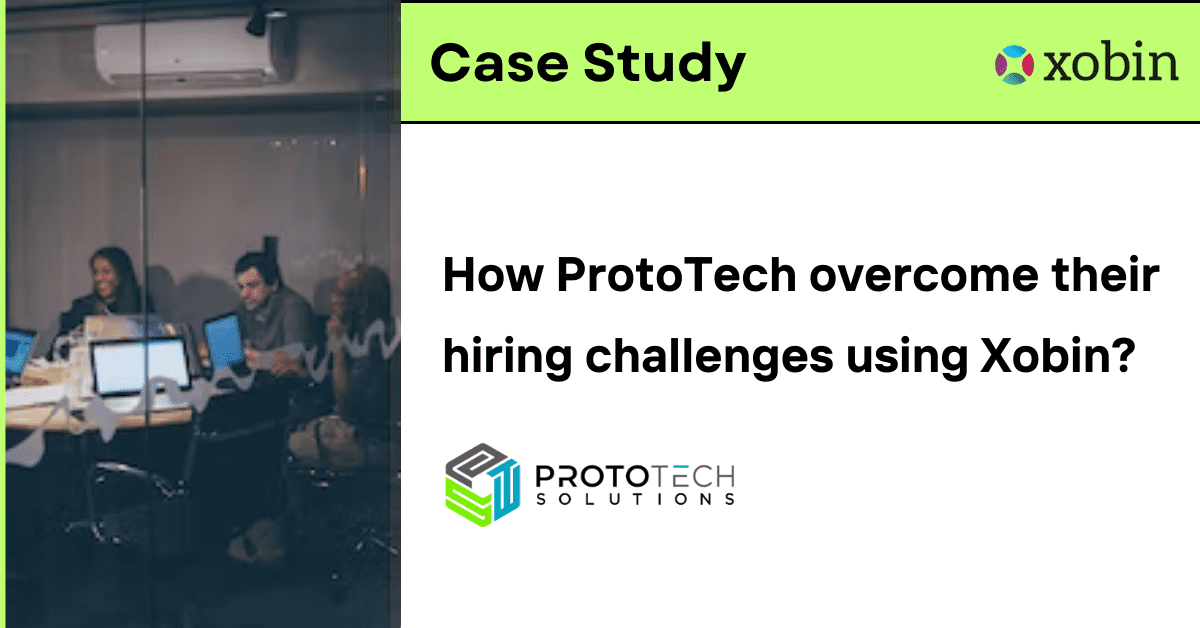 Reading Time:
5
minutes
About ProtoTech
ProtoTech Solutions is a leading company in 3D software technology solutions. They offer their expertise to individuals or businesses with product ideas that require 3D technology. ProtoTech Solutions excels in constructing high-quality products and expediting their entry into the market. Their services extend to 3D data import/export, 3D visualization, and precise measurements of 3D objects.


Xobin has enabled us to overcome hiring challenges and helped us hire the right and best candidates by providing a comprehensive solution.
ProtoTech has customers hailing from more than 80 countries worldwide. Among their clientele are esteemed multinational companies in the fields of technology and engineering. The company's core competencies lie in the domains of 3D visualization, data interoperability, and application development. They not only provide consulting services but also specialize in developing custom software solutions.
In fact, they are sought after by leading software companies as an R&D software development center. ProtoTech Solutions has successfully crafted tailored solutions for various industries, including agriculture, medicine, engineering design, civil engineering, architecture, and manufacturing, among others.
Important links of ProtoTech:
Problem Statement and Business Need of ProtoTech
Prototech Solutions faced several challenges in their recruitment process. Following are the list of key problem and challenges faced
Difficulty in Identifying the Right Candidates in Campus Recruitment
Inability to evaluate the candidates within a reasonable timeframe results in delays in the hiring process.
Assessments platforms available in the market were prohibitively expensive for startups like Prototech
Limitations on assessments and test invitations
The above challenges collectively hindered the customer's hiring process in Prototech Solutions, causing delays, increased time-to-fill, and limited access to suitable assessment platforms within their budgetary constraints.
The Solution: How Xobin brought in recruitment efficiency for ProtoTech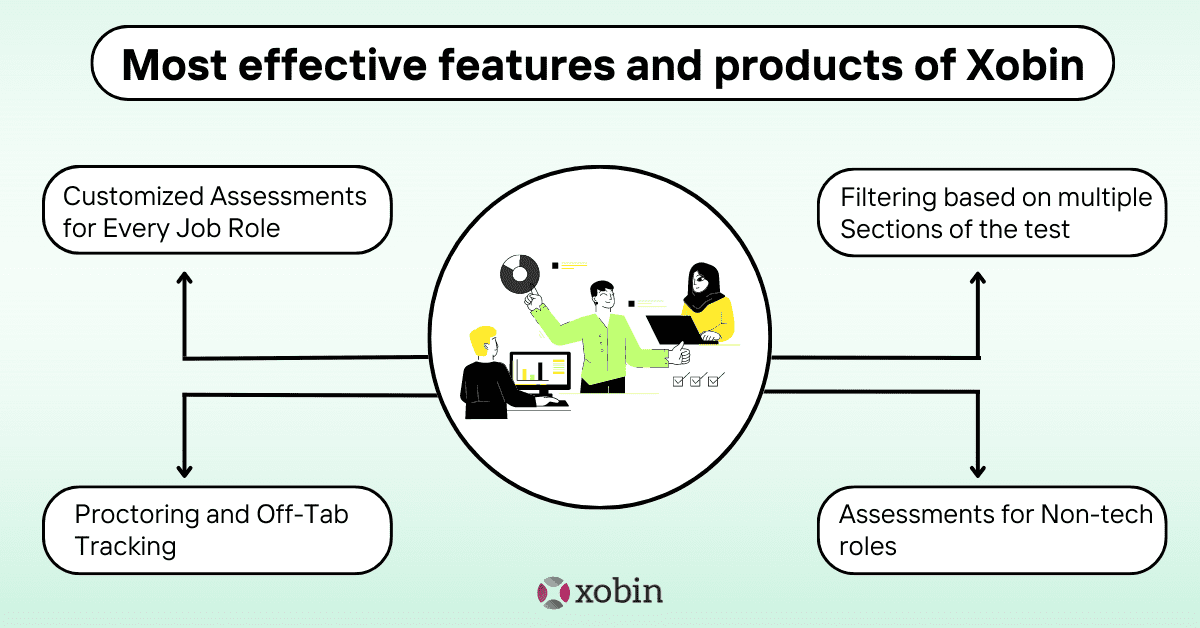 Xobin Assessment platform provided an effective solution to Prototech, enabling them to overcome their hiring challenges and successfully hire the right candidates. Here's how Xobin helped:
Campus and Bulk Hiring: Xobin facilitated campus hiring and bulk hiring for Prototech, allowing them to reach a large pool of candidates efficiently. The platform's competitive pricing made it feasible for Prototech to offer test opportunities to a maximum number of individuals, expanding their talent pool.
Comprehensive Test Platform: Prototech found Xobin's test platform to be superior in terms of features and functionality. They have been utilizing it for the past two years, leveraging its capabilities to conduct assessments on various technologies. This flexibility allowed them to create multiple tests tailored to their specific requirements.
Unlimited Assessments and Invitations: Xobin offered Prototech the advantage of unlimited assessments, enabling them to assess a significant number of candidates. Additionally, with unlimited test invitations, Prototech could invite as many candidates as needed, ensuring a comprehensive evaluation process.


We could conduct campus and bulk hiring at a higher pace and with greater cost effectiveness.
By using Xobin, Prototech overcame the challenges of tapping the right candidates and closing requirements within the desired time frame. They could conduct campus and bulk hiring efficiently while maintaining cost-effectiveness.
The platform's versatility and unlimited assessments allowed Prototech to assess a larger candidate pool, ultimately helping them identify and hire the best-suited individuals for their organization.
Which were the most effective features and products of Xobin
The following key features helped the Prototech team to hire the right candidates and achieve their hiring goals:
Customized Assessments for Every Job Role: Xobin has the ability to create skill-based custom tests. This ensures candidates' aptitude, technical and psychometric skills are accurately evaluated.
Filtering based on multiple Sections of the test: Xobin platform allows you to filter out candidates based on the section-wise scores. This helps to ensure candidates have well performed in desired skills like coding or aptitude.
Proctoring and Off-Tab Tracking: The platform includes proctoring features and off-tab tracking, enabling customers to monitor candidate behavior during the assessment process. This helps ensure the integrity and authenticity of the test results.
Assessments for Non-tech roles: Exploring Xobin with other use cases like screening candidates in all the departments of the organization helped hire the right candidate, save time, and generate maximum ROI.


We could make the right hiring decisions by using the Xobin platform, as it offered customization, a user friendly interface and comprehensive evaluation methods.
These features contribute to an enhanced hiring experience, enabling them to identify the best candidates. By offering customization, comprehensive evaluation methods, and flexibility in the customization of assessments, the Xobin assessment platform empowers the Prototech team to make well-informed hiring decisions.
Recommended Case Studies
Ready to try pre-employment Test for Sales Roles?
Get visitors to click your CTA by reminding them they can make a 30% commission on all sales – and bring in up to $5000 a month – just from referrals!