How has Whiz.AI efficiently improved it's recruitment process using Xobin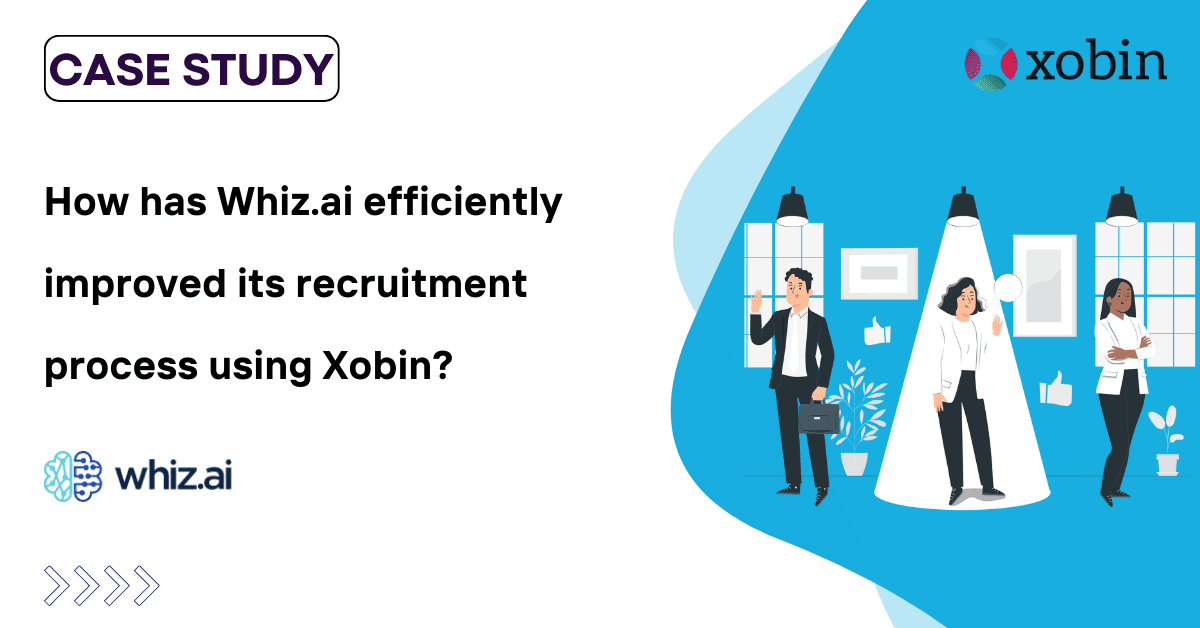 [rt_reading_time label="Reading Time:" postfix="minutes" postfix_singular="minute"]
About Whiz.AI
Whiz.AI is a business that specializes in creating conversational interfaces for healthcare organizations that are powered by artificial intelligence. The business was established in 2016.
Whiz.AI Healthcare practitioners may engage with patient data and electronic health records (EHRs) through voice commands or text-based chatbots thanks to artificial intelligence (AI)'s conversational interfaces, which employ natural language processing (NLP) and machine learning. These interfaces may be linked with current EHR systems, giving healthcare practitioners faster and easier access to patient data.

Xobin gave us an efficient recruitment solution to hire the best candidates from the talent pool.
Healthcare organizations have employed the company's HIPAA-compliant conversational AI technology to enhance patient outcomes and lessen administrative responsibilities.
Whiz.AI offers data analytics tools that assist healthcare professionals in finding trends and insights in their patient data in addition to its conversational AI platform.
Important links of Walkover:
Problem Statement and Business Need of Whiz.AI
Our organization was facing the challenge of sifting through a large number of job applicants, with around 100 candidates expressing interest in the position. We were uncertain about which candidates to invite for in-person interviews.
The Solution: How Xobin brought in recruitment efficiency for Whiz.AI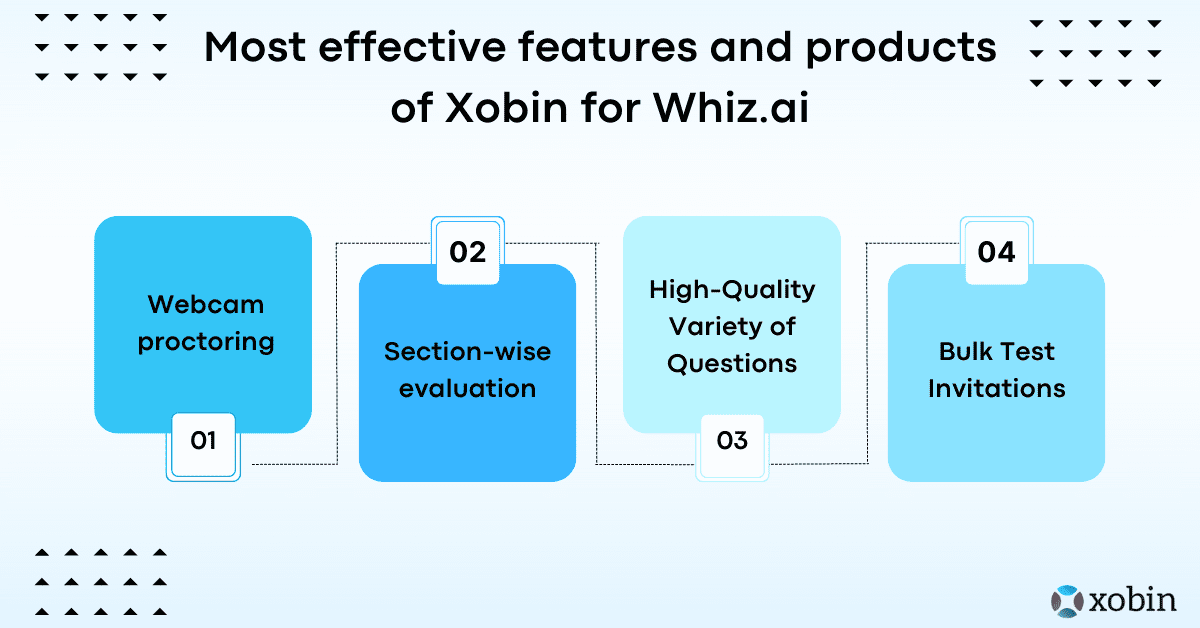 By implementing the Xobin platform, it helps quickly sort through resumes and identify candidates who meet your minimum qualifications. These tools can also help you track and manage candidate information and communicate with candidates throughout the hiring process.
We used pre-employment assessments or tests to help you evaluate candidates' technical skills or cognitive abilities. These assessments can help you identify the most qualified candidates and narrow down the candidate pool for further consideration.
Additionally, Xobin helped in conducting video interviews with candidates to assess their communication skills, work ethic, and cultural fit with your organization. This can help you further narrow down the candidate pool and identify the most promising candidates for in-person interviews.

It offered us a wide range of assessment options to test the candidates skills and abilities.
Overall, by using Xobin as a recruitment tool our organization improved the efficiency and effectiveness of our recruitment process and identified the most qualified candidates for the position.
Which were the most effective features and products of Xobin
The Wiz.AI team liked the following features of Xobin that help them to recruit the best talents with Xobin platform:
Webcam proctoring: Whiz AI used Xobin's proctoring feature to ensure that the assessments were conducted in a secure and controlled environment, with measures in place to prevent cheating.
Section-wise evaluation: Xobin's section-wise evaluation feature allowed the customer to assess candidates on specific skills or knowledge areas, enabling them to understand the candidate's strengths and weaknesses in required competencies.
High-Quality Variety of Questions: The platform offers well-crafted questions for all the skills and domains required in the market, ensuring the assessment accurately evaluates candidates' skills and knowledge.
Bulk Test Invitations: You can efficiently send assessments to hundreds of candidates simultaneously, saving time and effort when dealing with a large number of applicants.

By using options such as bulk test invitations, we were able to save a significant amount of time and effort spent on candidate screening.
To overcome these challenges, they turned to Xobin's assessment platform, which proved to be a game-changer for their hiring process. With Xobin's efficient screening tools, Whiz AI was able to identify the most qualified candidates quickly and reduce the time spent on candidate screening.
Xobin's assessment platform provided a seamless experience, saving time on screening and offering a wide range of assessment options. By utilizing Xobin's platform, Whiz AI was able to simplify the recruitment process, optimize their workflow, and identify individuals with strong logical and technical skills.
Recommended Case Studies
Ready to try pre-employment Test for Sales Roles?
Get visitors to click your CTA by reminding them they can make a 30% commission on all sales – and bring in up to $5000 a month – just from referrals!