How has Xobin enhanced SuperProcure's Recruitment Process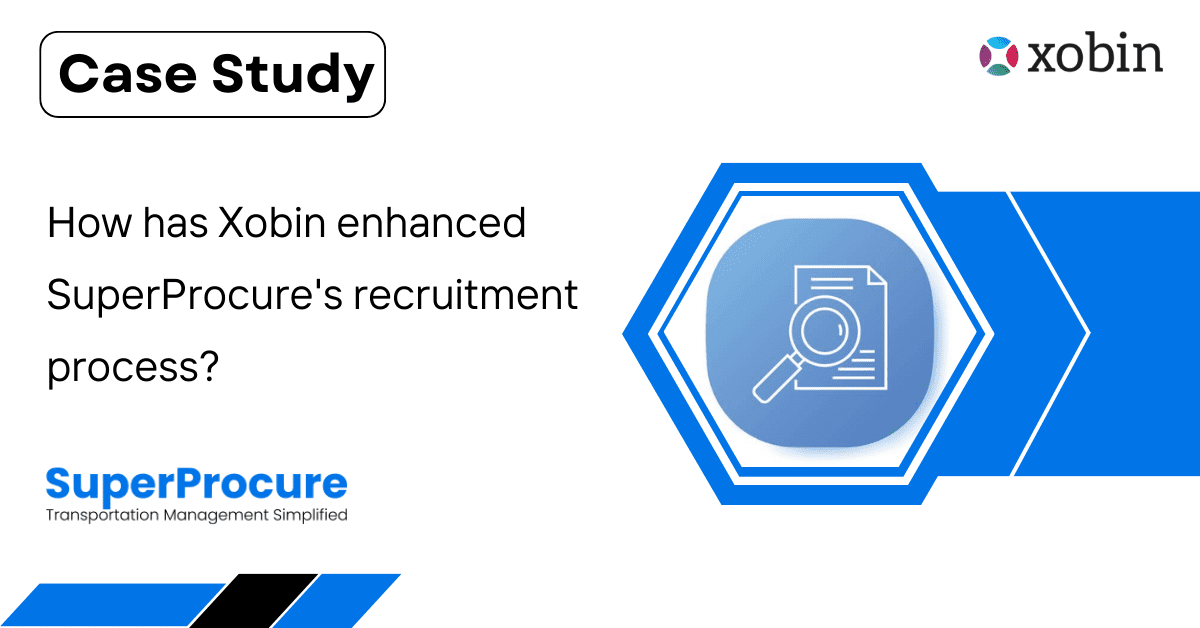 [rt_reading_time label="Reading Time:" postfix="minutes" postfix_singular="minute"]
About SuperProcure
SuperProcure is a leading transport management software with in-built multi-enterprise collaboration that facilitates enterprises of all sizes across various verticals – Manufacturing, Engineering, Infrastructure & Construction, FMCG, Consumer Goods, Electricals, Metal & Steel, PVC & Plastics – to automate and optimize their end-to-end logistics. It's unique offering encompasses SP Freight Sourcing for vehicle sourcing through spot bidding and reverse e-auction, SP Indent Allocation for contract-based indenting, SP In-Plant Logistics for in-plant vehicle management, SP Shipment Tracking for real-time shipment visibility, SP Proof of Delivery for paperless delivery confirmation, and SP Freight Accounting for automated freight invoicing & reconciliation.

Xobin's assessment platform provides a streamlined and effective hiring process that helps us identify and select the best candidates for our organization.
SuperProcure has reduced the overall logistics spending of its customers by at least 15% by reducing the freight cost, boosting employee productivity, fastening decision-making cycles, and improving transparency across multiple layers.
Important links of SuperProcure:
Problem Statement and Business Need of SuperProcure
SuperProcure was facing the below challenges in their hiring process:
The time-consuming process of screening a large pool of candidates' applications
Difficulty in identifying the right candidates
Filtering out candidates and rejecting the junk profiles
Assessing the knowledge and understanding of candidates at scale (especially during campus drives).
To resolve these challenges, Ms. Jyothasna from the SuperProcure team was looking for a comprehensive and easy-to-use platform to tackle the above challenges and hire the right candidates in their hiring requirements.
The Solution: How Xobin brought in recruitment efficiency for SuperProcure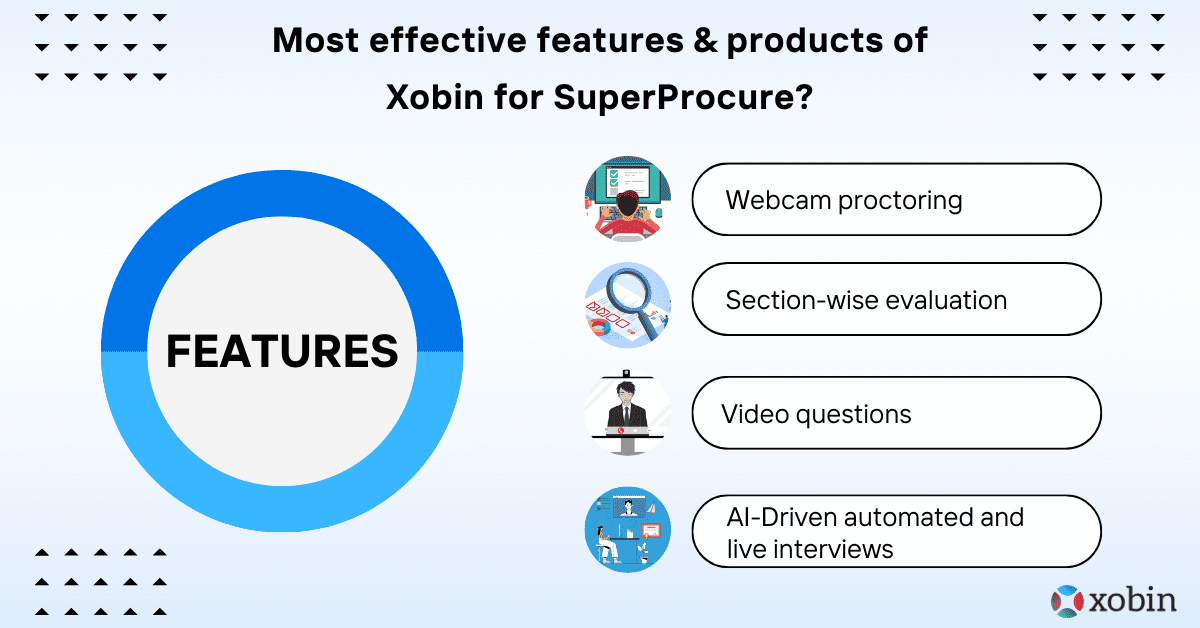 Xobin's assessment platform helped the SuperProcure team in hiring the best candidates by providing a comprehensive and customizable set of assessments to evaluate candidates on various parameters, such as aptitude, data analysis and interpretation, problem-solving, and more.
SuperProcure was able to create the best suitable customized assessments with the help of Xobin's Customer Success team for different roles and positions, ensuring that candidates were evaluated on the specific skills and competencies required for each role. This helped the customer to identify the right candidates for the job and reject the irrelevant profiles to save time.

With the help of the customer success team, we were able to have customized assessments for different roles to check candidates skills and abilities.
Overall, Xobin's assessment platform provided a streamlined and effective hiring process that helped them to identify and select the best candidates for their organization. The customer was able to make data-driven decisions, resulting in improved hiring outcomes and reduced time-to-hire.
Which were the most effective features and products of Xobin
SuperProcure team used the following key features to achieve their hiring goals:
Webcam proctoring: SuperProcure used Xobin's proctoring feature to ensure that the assessments were conducted in a secure and controlled environment, with measures in place to prevent cheating.
Section-wise evaluation: Xobin's section-wise evaluation feature allowed the customer to assess candidates on specific skills or knowledge areas, enabling them to understand the candidate's strengths and weaknesses in required competencies.
Video questions: Xobin's video questions feature provided the customer with a more interactive and engaging way to assess candidates' communication and presentation skills, which were important for the roles they were hiring for.
AI-Driven automated and live interviews: Xobin has recently launched an Interview model for post-screening stages. We give the job role, and it automatically helps us with the standard interview questions and seamlessly rolls out the candidate's interviews.

We could identify top talent, save a lot of time and successfully hire the best candidates from the talent pool because of Xobin.
By leveraging these features of Xobin's assessment platform, the customer was able to streamline their hiring process, identify top talent more efficiently, and reduce the time and effort required for the hiring process. They successfully hired the best candidates for their job roles and achieved their hiring goals, all while saving time and resources.
Recommended Case Studies
Ready to try pre-employment Test for Sales Roles?
Get visitors to click your CTA by reminding them they can make a 30% commission on all sales – and bring in up to $5000 a month – just from referrals!