How has Winsoft simplified it's Recruitment and workflow using Xobin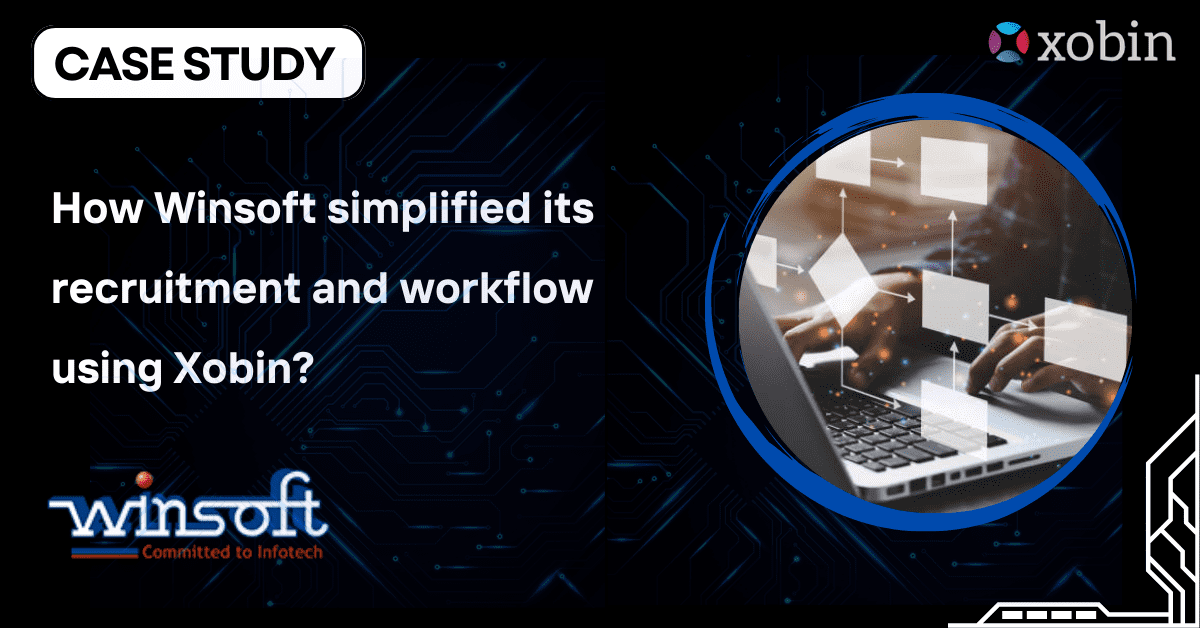 [rt_reading_time label="Reading Time:" postfix="minutes" postfix_singular="minute"]
About Winsoft
An established provider of specialized goods and services to the Banking, Financial Services, and Insurance sectors is Winsoft Technologies. The business has developed a distinct reputation for providing top-tier solutions to BFSI industry leaders.
The company is able to keep on the cutting edge of technological developments and offer cutting-edge solutions to its clients thanks to the technical competence and industry experience of its team of professionals.

Xobin helped us transform our recruitment process by saving time in screening and identifying top candidates.
In order to streamline financial institution operations and improve their overall business performance, the company provides a variety of software products and services, such as core banking solutions, wealth management solutions, insurance management solutions, and financial analytics solutions.
Additionally, the company's management has made sure that the organization has a solid financial base and is Currently, it is concentrating on growing its global presence.
Important links of Winsoft:
Problem Statement and Business Need of Winsoft
There were several issues faced by Winsoft while conducting online assessments
In search of an automated system for their recruitment process.
Missing out on effective Coding Questions Library
Shabana from Winsoft recognized the challenges of their recruitment process, which included limited access to technology and coding questions, difficulty in filtering qualified candidates, and conducting ineffective assessments.
To address these challenges, she sought a solution that could streamline their hiring process and help them identify the most qualified candidates. After thorough research, she found the perfect solution in Xobin's assessment platform, which provided a comprehensive set of screening tools to evaluate candidates' technical and psychometric skills.
The Solution: How Xobin brought in recruitment efficiency for Winsoft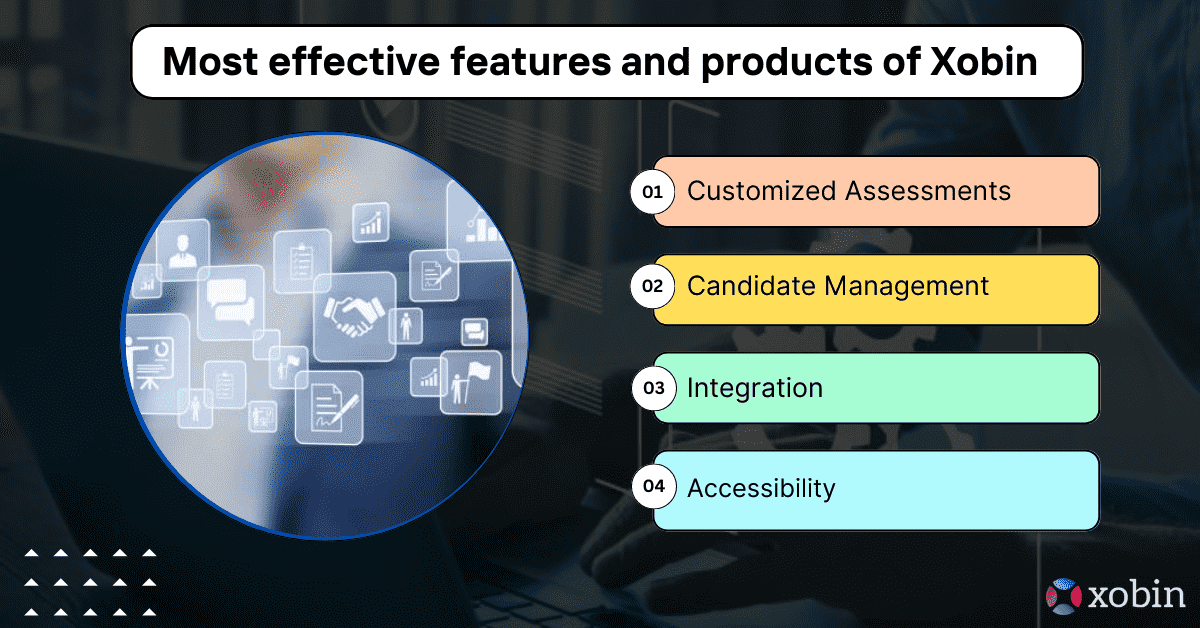 Winsoft was facing recruitment challenges such as limited access to technology, coding questions, a time-consuming screening process, and ineffective assessments. They turned to Xobin's assessment platform to streamline their hiring process and identify the best candidates.
With Xobin's efficient screening tools, Winsoft was able to quickly identify the most qualified candidates and simplify their workflow. The platform provided a comprehensive set of screening tools that assessed candidates based on their technical and psychometric skills, allowing Winsoft to efficiently identify qualified candidates and eliminate those who did not meet the desired criteria.

Xobin offers a wide range of assessments to test candidates and great accessibility as per our requirements.
Xobin's assessment platform saved time on screening and facilitated the identification of technically skilled candidates, transforming Winsoft's recruitment process and leading to successful outcomes.
Which were the most effective features and products of Xobin
The Winsoft team liked the following key features of Xobin that help them to hire the best candidates with the Xobin platform:
Customizable Assessments: Xobin allows recruiters to customize assessments to fit their specific requirements and tailor them to the job role.
Candidate Management: The platform offers a centralized candidate management system, allowing recruiters to manage and track candidate data efficiently.
Integration: Xobin integrates with popular applicant tracking systems, making it easy to incorporate the platform into existing recruitment processes.
Accessibility: Xobin's assessments are accessible on multiple devices, including desktops, laptops, and mobile phones, making it convenient for candidates to take the tests.

We were able to optimize our workflow and simplify the recruitment process using Xobin.
Winsoft leveraged Xobin's assessment platform to streamline its recruitment process and identify the best candidates quickly. Xobin's efficient screening tools and wide range of assessment options enabled Winsoft to simplify the process, optimize workflow, and save time on screening.
Recommended Case Studies
Ready to try pre-employment Test for Sales Roles?
Get visitors to click your CTA by reminding them they can make a 30% commission on all sales – and bring in up to $5000 a month – just from referrals!