How has Xobin helped Softsensor address it's hiring challenges effectively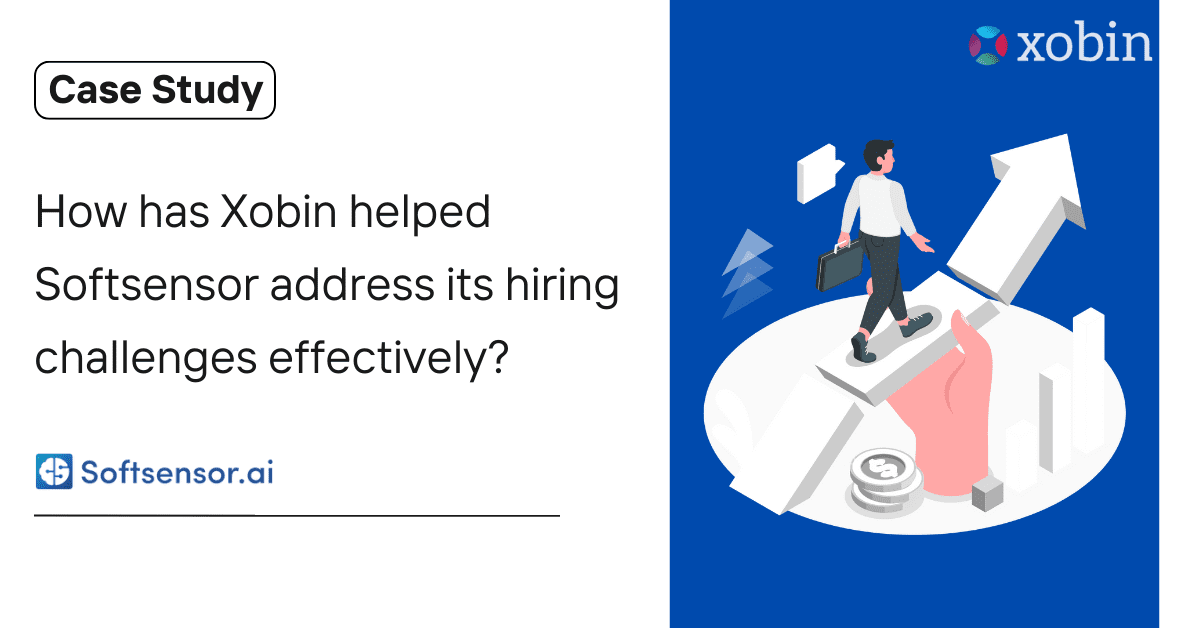 [rt_reading_time label="Reading Time:" postfix="minutes" postfix_singular="minute"]
About Softsensor
Softsensor.Ai is a company that focuses on the development and implementation of Software Sensors within organizations. The main objective is to detect and identify early predictive signals that can contribute to value creation. These Software Sensors are integrated into the organization's technological infrastructure, enabling effective utilization of the identified signals.

Xobin is a great platform that helped us address our hiring challenges effectively and streamline our hiring process.
In the present day, organizations require decision-making information from various interconnected systems. This information undergoes sophisticated processing methods, annotation, and integration with compelling narratives to ensure its relevance. The ultimate goal is to continuously utilize this information within the organization's systems and processes. Softsensor.Ai is dedicated to providing their clients with continuous and sustainable value by leveraging data from core Financial Planning and Analysis (FP&A) systems and deploying it to enhance visibility throughout the organization.
Important links of Softsensor:
Problem Statement and Business Need of Softsensor
Softsensor's primary goal was to optimize our hiring process and efficiently pinpoint the most suitable candidates for the job. Also, expedite the identification of qualified individuals and minimize the expenditure of time and resources by promptly eliminating unqualified applicants at an early stage of the hiring process.
Challenges faced were:
Evaluate and screen a high volume of job applications
Shortlist the top candidates and reject the unfit candidates
The manual process of screening resumes and conducting interviews consumed a significant amount of the hiring manager's time and resources
Inefficient and ineffective way of identifying candidates and streamlining the hiring process
The Solution: How Xobin brought in recruitment efficiency for Softsensor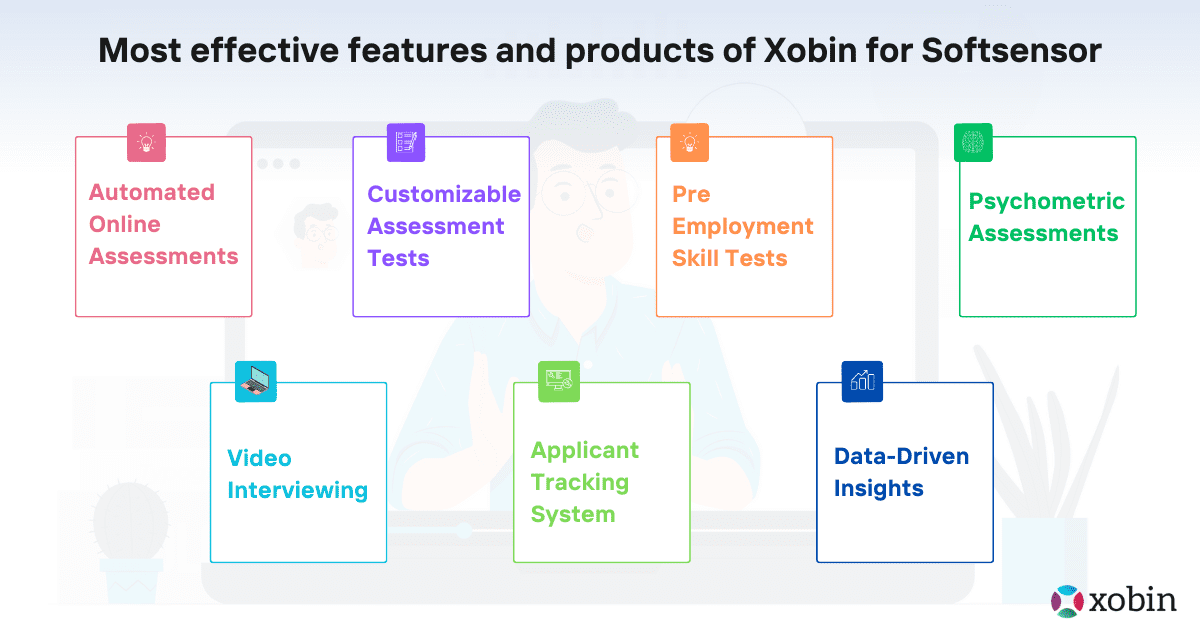 Softsensor's team successfully addressed their hiring challenges with the assistance of Xobin's assessment platform. By leveraging its range of features, including skills assessments, video interviews, and candidate management, they streamlined their hiring process and achieved higher-quality hires.
Xobin platform automated time-consuming tasks like resume screening and interview scheduling, enabling the team to allocate more time to essential responsibilities. Xobin's AI algorithms efficiently evaluated candidates' skills, ensuring that only the most qualified individuals progressed to the next stage. Additionally, the platform's collaboration features facilitated seamless communication and note-sharing among recruiters, enhancing overall efficiency.

Xobin provided customizable assessment tests that allowed us to tailor assessments to our specific requirements and helped us save a lot of time.
Softsensor also benefited from the ability to create customized assessments tailored to their specific job requirements, aligning evaluations with organizational needs. Ultimately, Xobin delivered significant value to Softsensor's HR team, optimizing their hiring processes and improving outcomes.
Which were the most effective features and products of Xobin
Below key features helped team Softsenor to streamline the hiring process and identify the most qualified candidates for the job. Also, saved time and resources by eliminating unqualified candidates early in the hiring process.
Automated Online Assessments: Xobin's automated online assessments advanced technology enabled real-time grading of candidate responses and provided detailed feedback on their performance, covering various skills such as aptitude, reasoning, and communication.
Customizable Assessment Tests: Xobin provided customizable assessment tests that allowed recruiters to tailor assessments to their specific requirements.
Pre-employment Skill Tests: Xobin's pre-employment skill tests evaluated candidates' skills and knowledge in specific areas, such as coding, digital marketing, and project management.
Psychometric Assessments: Xobin's psychometric assessments gauged candidates' personality traits, values, and cognitive abilities. This facilitated the identification of candidates who would fit well within the company culture or specific job roles.
Video Interviewing: Xobin's video interviewing feature enabled remote interviews, offering flexibility and convenience to recruiters. The platform provided a range of customizable interview questions tailored to different roles and industries.
Applicant Tracking System: Xobin's applicant tracking system allowed recruiters to manage the candidate pipeline in one centralized location. Recruiters could track candidate progress from initial application to final offer, and the platform provided automated reminders and notifications, assisting recruiters in staying organized.
Data-Driven Insights: Xobin's data-driven insights offered valuable information on the recruitment process. Recruiters gained access to metrics on candidate engagement, assessment performance, and more.

Xobin delivered significant value to our HR team, optimizing our hiring processes and improving outcomes to hire the best candidates.
Overall, Xobin's assessment platform proved to be an invaluable tool for Softsensor's team, addressing their hiring challenges effectively and streamlining their hiring process.
Recommended Case Studies
Ready to try pre-employment Test for Sales Roles?
Get visitors to click your CTA by reminding them they can make a 30% commission on all sales – and bring in up to $5000 a month – just from referrals!