How Xobin has brought efficiency to Mubarak Marine's recruitment process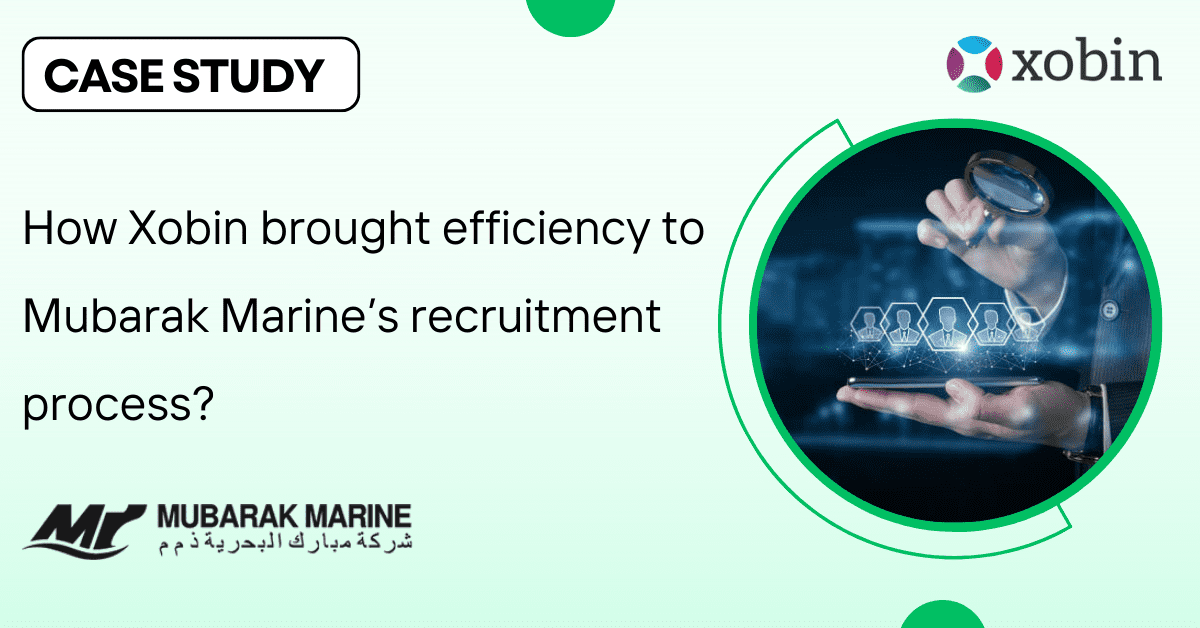 [rt_reading_time label="Reading Time:" postfix="minutes" postfix_singular="minute"]
About Mubarak Marine
Located in the United Arab Emirates, Mubarak Marine LLC is a maritime engineering and construction firm. They provide a variety of maritime-related services, such as marine engineering, building, dredging, land reclamation, and renting out marine equipment.

Xobin has been a game changer as it provided an efficient and comprehensive solution to solve our hiring challenges.
Building marinas, breakwaters, and jetties are just a few of the projects that Mubarak Marine has finished throughout the UAE and the surrounding area. They have a group of skilled engineers, technicians, and divers that can provide their customers with complete maritime solutions.
Mubarak Marine provides consulting services for the maritime sector in addition to its core services, such as feasibility studies, design, and project management. They are dedicated to providing their customers with high-quality, reasonably priced services while giving safety and environmental sustainability first priority.
Important links of Mubarak Marine:
Problem Statement and Business Need of Mubarak Marine
Mubarak Marine was facing the following challenges in their recruitment process
Limited access to the nontechnical questions.
The screening process is taking up too much time and resources.
The series of assessments being conducted are not yielding the desired outcomes.
These issues are causing inefficiencies in the process.
With the current challenges in mind, Arushna of Mubarak Marine is searching for a screening solution that can streamline the hiring process, increase efficiency, and facilitate the recruitment of top-quality candidates.
The Solution: How Xobin brought efficiency to Mubarak Marine's recruitment process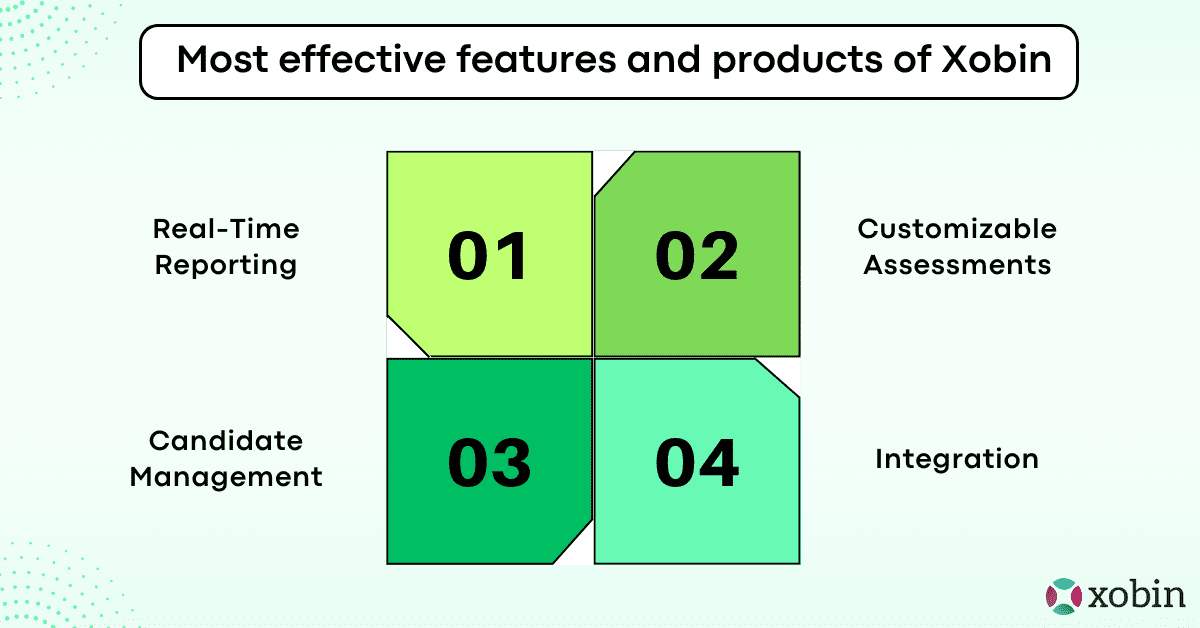 Xobin's assessment platform proved to be a game-changer for Mubarak Marine, allowing them to address their hiring process challenges and successfully recruit top-quality candidates. By streamlining operations and enabling a seamless workflow, Xobin's platform ensured a positive experience for the company and its applicants.
One of the most significant benefits Mubarak Marine gained from Xobin's platform was a significant reduction in the time and resources spent on candidate screening. With a comprehensive set of screening tools, Xobin efficiently assessed candidates based on technical and psychometric skills, allowing the company to focus on qualified applicants and eliminate those who did not meet the desired criteria. Moreover, the platform offered a diverse range of questionnaires and assessments across various domains and disciplines.

Xobin offered a diverse range of questions and assessments to assess candidates.
Overall, Xobin's assessment platform revolutionized Mubarak Marine's hiring process by offering a seamless experience, saving time on screening, facilitating the identification of technically skilled candidates, and providing a wide range of assessment options.
By simplifying the recruitment process and identifying individuals with strong logical and technical skills, the utilization of the Xobin platform enabled Mubarak Marine to attract and recruit the best-suited candidates for the job.
Which were the most effective features and products of Xobin
The Mubarak Marine team liked the following key features of Xobin that help them to hire the best candidates with Xobin platform:
Real-Time Reporting: Xobin provides real-time reporting and analytics, enabling recruiters to track candidate progress and make informed decisions.
Customizable Assessments: Xobin allows recruiters to customize assessments to fit their specific requirements and tailor them to the job role.

We could make the right hiring decisions by using the Xobin platform, as it offered customization, a user friendly interface and comprehensive evaluation methods.
Candidate Management: The platform offers a centralized candidate management system, allowing recruiters to manage and track candidate data efficiently.
Integration: Xobin integrates with popular applicant tracking systems, making it easy to incorporate the platform into existing recruitment processes.
Recommended Case Studies
Ready to try pre-employment Test for Sales Roles?
Get visitors to click your CTA by reminding them they can make a 30% commission on all sales – and bring in up to $5000 a month – just from referrals!