How has Sarvaha streamlined it's Recruitment Process using Xobin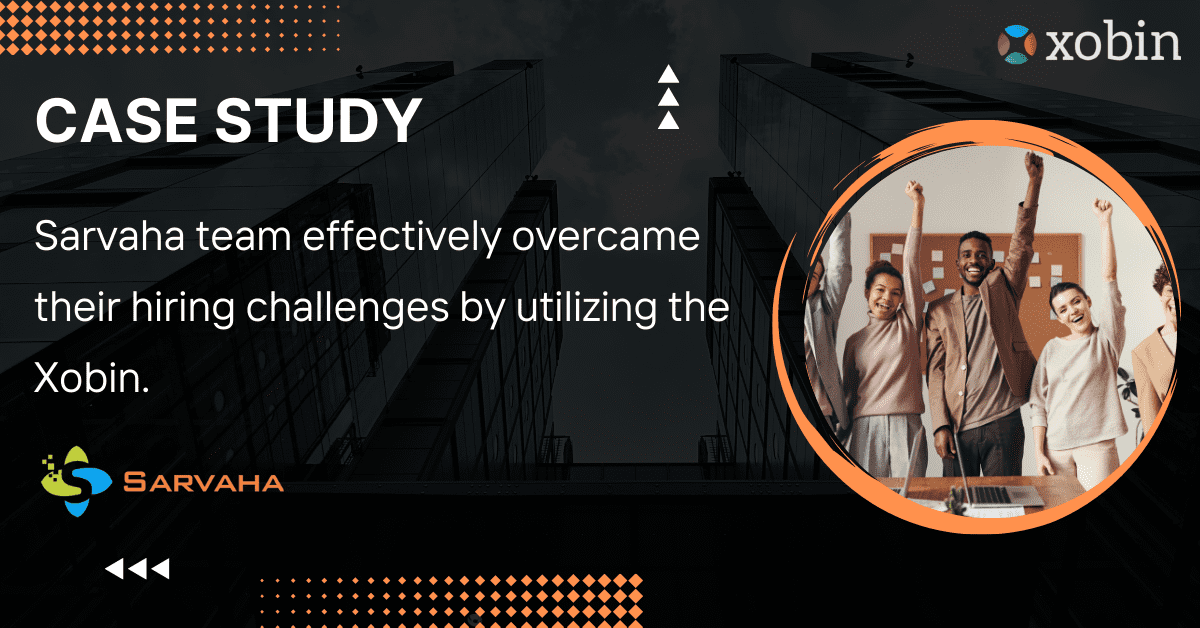 Reading Time:
4
minutes
About Sarvaha
Sarvaha is a software company known for its expertise in software development and dedication to creating high-quality products. The company has a friendly and specialized approach, catering to the unique needs of its clients.
Sarvaha understands the complexities involved in developing software for both large enterprises and early-stage startups. They have also successfully collaborated with established companies that are industry leaders.


Xobin has streamlined our recruitment process, it has automated the screening process and efficiently evaluated candidates skills.
Sarvaha specializes in creating enterprise-grade server-side applications using modern tech stacks such as Node, Java, Python, Scala, etc. Additionally, Sarvaha excels in developing mobile applications for both iPhone and Android platforms, utilizing native and cross-platform SDKs. Their expertise also extends to architecting and building scalable web applications.
They have extensive experience in developing machine learning, analytics, and search-based applications. These applications are designed to handle substantial amounts of structured, unstructured, and contextual data.
Important links of Sarvaha:
Problem Statement and Business Need of Sarvaha
Sarvaha was trying to save time while hiring the right candidates in their recruitment. They were facing below challenges in their process
Heavily relied on interviews as the selection method for candidates.
Missing automation in the process such as an Applicant Tracking System (ATS), to efficiently screen and filter candidates based on their skills
Conducting technical rounds manually for large pool of candidates
Inconsistencies in the evaluation process and overall a time-consuming process
By identifying the above challenges, Santosh from Sarvaha recognized the need for a more efficient and automated solution like the Xobin platform to address these pain points and streamline their hiring process.
The Solution: How Xobin brought in recruitment efficiency for Sarvaha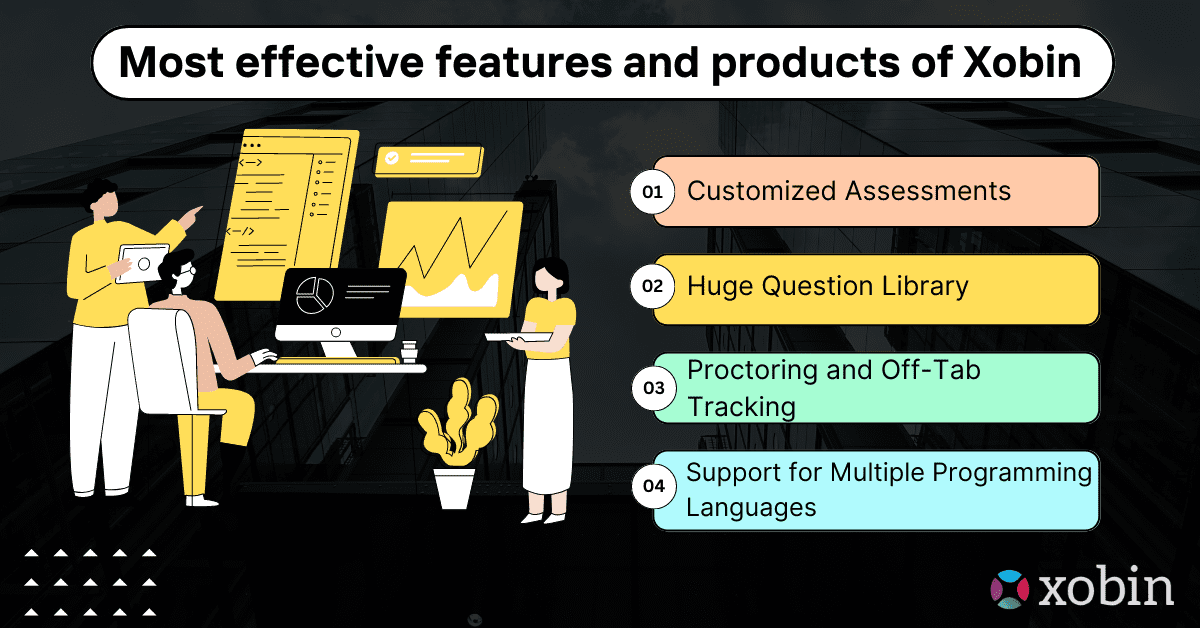 The Sarvaha team effectively overcame their hiring challenges and streamlined their process by utilizing the Xobin Assessment Platform. By adopting Xobin for their fresh engineer hiring from campuses, they were able to conduct a large number of online tests efficiently.
The platform's positive impact on their hiring process is evident, as it significantly reduced their campus hiring time by an impressive 70%.


We could successfully optimize our campus hiring efforts by using the Xobin assessment platform. Our hiring goals were achieved as a result of the platform's effectiveness.
With Xobin's assessment platform, Sarvaha was able to automate its screening process and efficiently evaluate candidates' skills and suitability. This eliminated the need for manual initial screenings and technical evaluations, saving the team a substantial amount of time and effort.
The platform provided a comprehensive solution that allowed them to streamline their hiring process, enabling them to focus on identifying the best candidates quickly and effectively.
By leveraging Xobin's features and capabilities, Sarvaha successfully optimized their campus hiring efforts. The platform's effectiveness in conducting online tests and managing assessments played a crucial role in enhancing efficiency and achieving their hiring goals.
With Xobin, the Sarvaha team was able to leverage technology to overcome their challenges, resulting in a more streamlined and time-efficient hiring process.
Which were the most effective features and products of Xobin
The following key features helped the Sarvaha team to hiring the right candidates and achieve their hiring goals:
Customized Assessments: Xobin offered the ability to create custom tests, allowing them to tailor assessments to match the specific requirements of their job roles. This ensures candidates' technical skills are accurately evaluated.
Huge Question Library: Xobin platform has a question library of more than 70,000 well-crafted and relevant questions, ensuring the assessment accurately evaluates candidates' skills and knowledge.
Proctoring and Off-Tab Tracking: The platform includes proctoring features and off-tab tracking, enabling customers to monitor candidate behavior during the assessment process. This helps ensure the integrity and authenticity of the test results.
Support for Multiple Programming Languages: The platform provides support for multiple programming languages, allowing customers to assess candidates' proficiency in their desired language(s). This flexibility ensures that candidates can be evaluated based on the specific language requirements of the job role.


We had a seamless experience using the Xobin platform, as it was easy to use, offered flexibility and customization.
These features collectively contribute to an enhanced hiring experience, enabling customers to identify the best candidates with the necessary programming skills and knowledge.
By offering customization, comprehensive evaluation methods, and flexibility in language support, the Sarvaha assessment platform empowers customers to make well-informed hiring decisions.
Recommended Case Studies
Ready to try pre-employment Test for Sales Roles?
Get visitors to click your CTA by reminding them they can make a 30% commission on all sales – and bring in up to $5000 a month – just from referrals!