Coding Interview Tool
Conduct Pair Programming Interviews with developers. Use Xobin Coding Interview Tool to observe coding skills in a real-time browser-based environment.
FEATURES IN XOBIN CODING INTERVIEW TOOL
TOOLKIT FOR REMOTE TECH INTERVIEWS
Add Multiple Interviewers
Collaborate with your team and assess the candidate.

Live Evaluation
Watch candidates code and evaluate their skills along with fellow interviewers in real-time.

Access a candidate's interview board after the interview. Always have the data to make the right hiring decisions.
How Online Xobin Coding Interview Tool Works
From Interview Scheduling to Coding Interview Video logs. The Xobin Platform facilitates Recruiters and Hiring Managers through the complete coding interview process.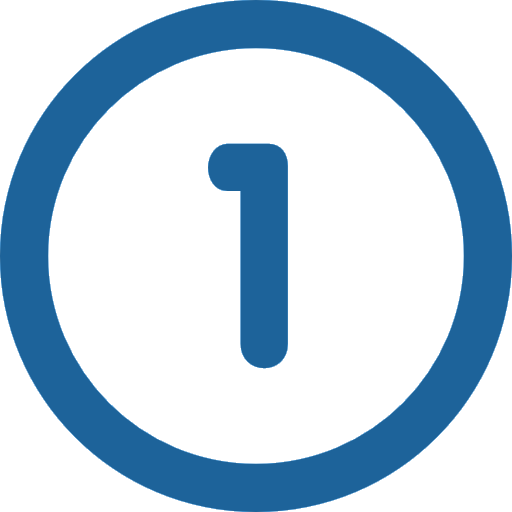 Schedule Interview
Firstly, Schedule your interview with the candidate. Alternatively, share interview link with panelists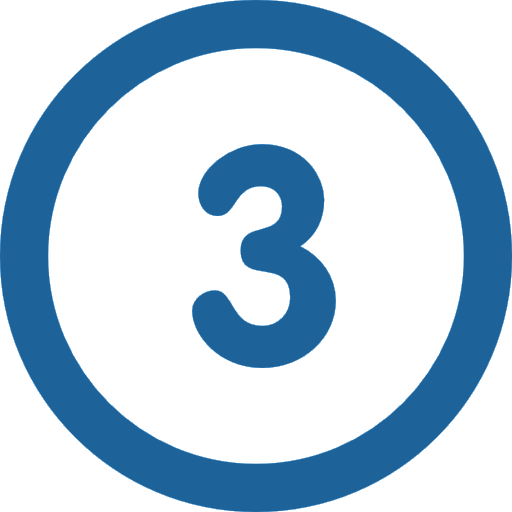 Collaborate & Code
Chat, edit and code alongside the candidate using browser based compilers. Check design and development skills.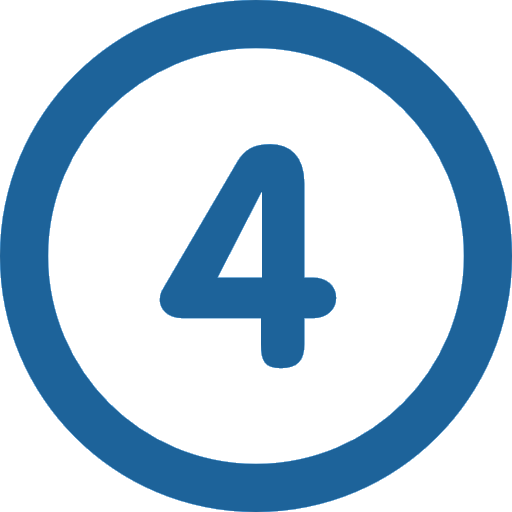 1-Click Shortlist
Lastly, rate candidate's performance. Share Interview report and debrief with Hiring Team.
Why is Xobin the Preferred Live Coding Interview Tool?
Hiring for Technology-based roles is a lot easier when candidates are given the right set of tools. Built by engineers for engineers, the Xobin Coding Interview tool allows engineers to interview candidates in their natural environment. No more awkward pauses. Simultaneously chat and code in a collaborative online editor.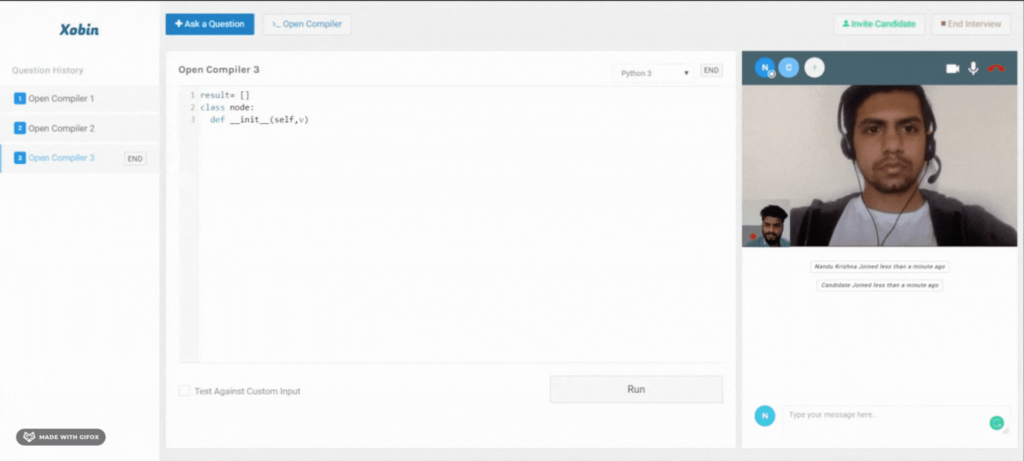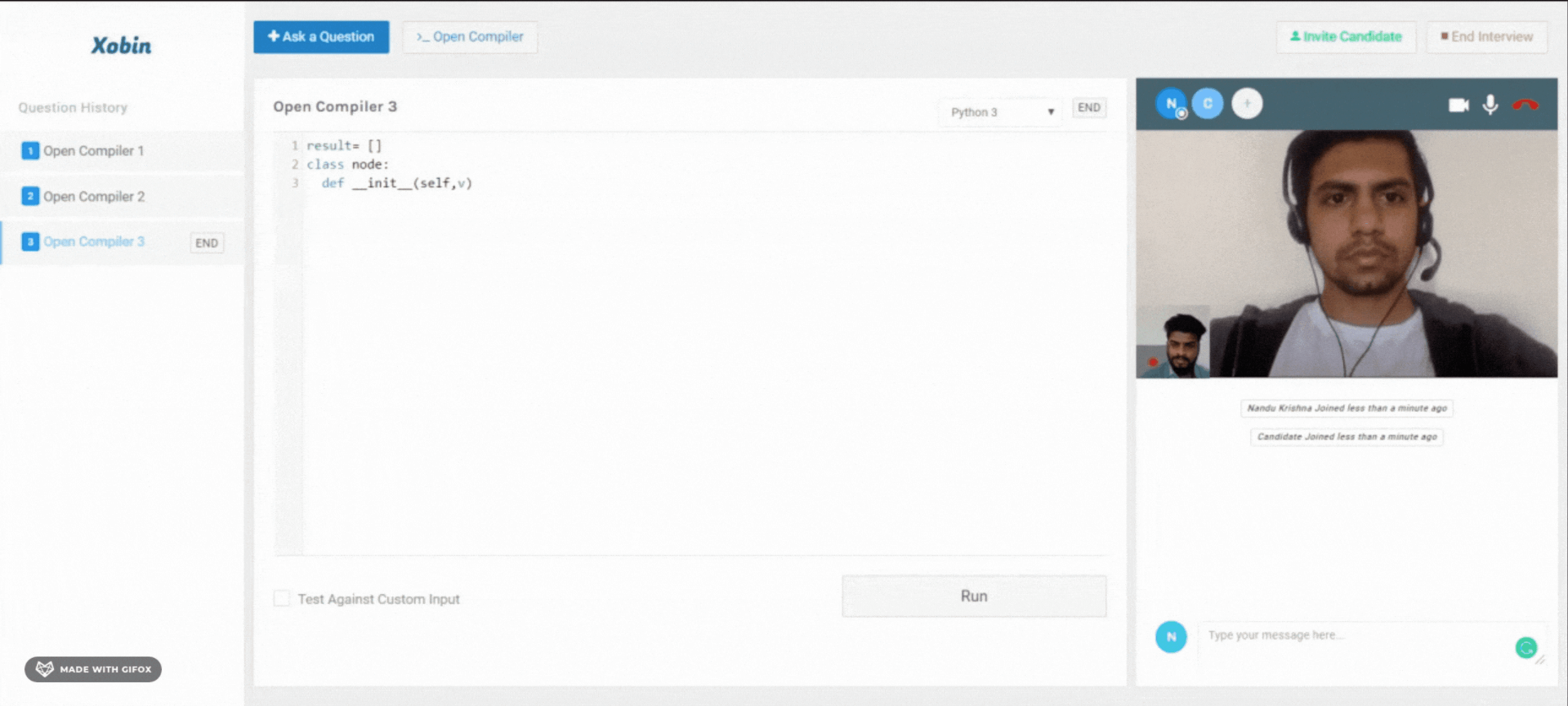 Pair Programming Interviews
Nobody likes writing code on a whiteboard. Do away with cumbersome installations and screen sharing. Enable candidate and interviewer to connect in real-time. Collaborate and code in real-time.
Furthermore, communicate with your candidates via video, audio, chat, and code. Above all, you can choose a pre-built library of coding questions to simplify screening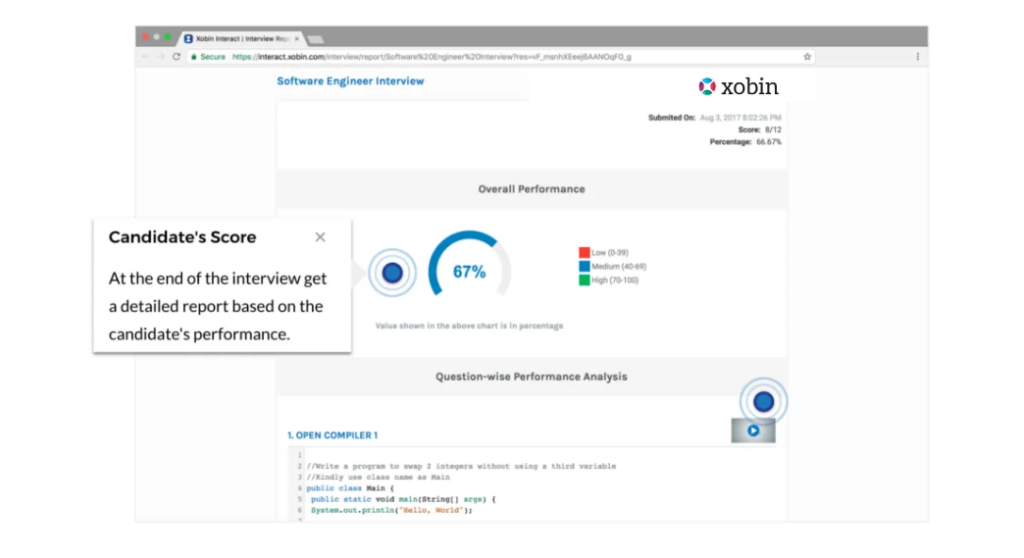 Interview Reports and Debrief
Save time and standardize your interview reporting. Convert the entire interview into one single actionable report. Use integrated scorecards to score and debrief your coding interview. Moreover, the Video Tab lets hiring managers view the recording of the interview discussions.
Trusted by over 400+ brands around the Globe
Customer Reviews
It's been close to 3 years since we started using Xobin. We've assessed over 2000 candidates and hired many freshers. Xobin is an integral part of our team.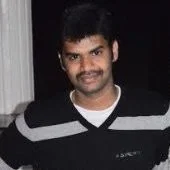 Arun Kumar Ganesan
Associate Director, Ideas2IT
Xobin platform worked well for campus hiring. Great support by the team. They are always ready to understand the issue and provide a comprehensive solution.


Akhil Sikhri
Co-Founder, Zolostays
Rated as a Leader by Customers & Experts

Straight from the Editor's Desk
Here are some free resources that we have curated just for you
Facing challenges in video interviewing? Read more to know the solutions.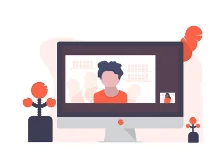 Want to get started with Remote Recruitment? Know everything about a Video Interviewing tool.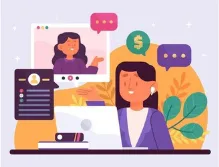 Check out how remote recruiting is changing the industry. Best practices and insights from remote teams.
FAQs about Coding Interview Tool