How Almansons has identified technically skilled candidates using Xobin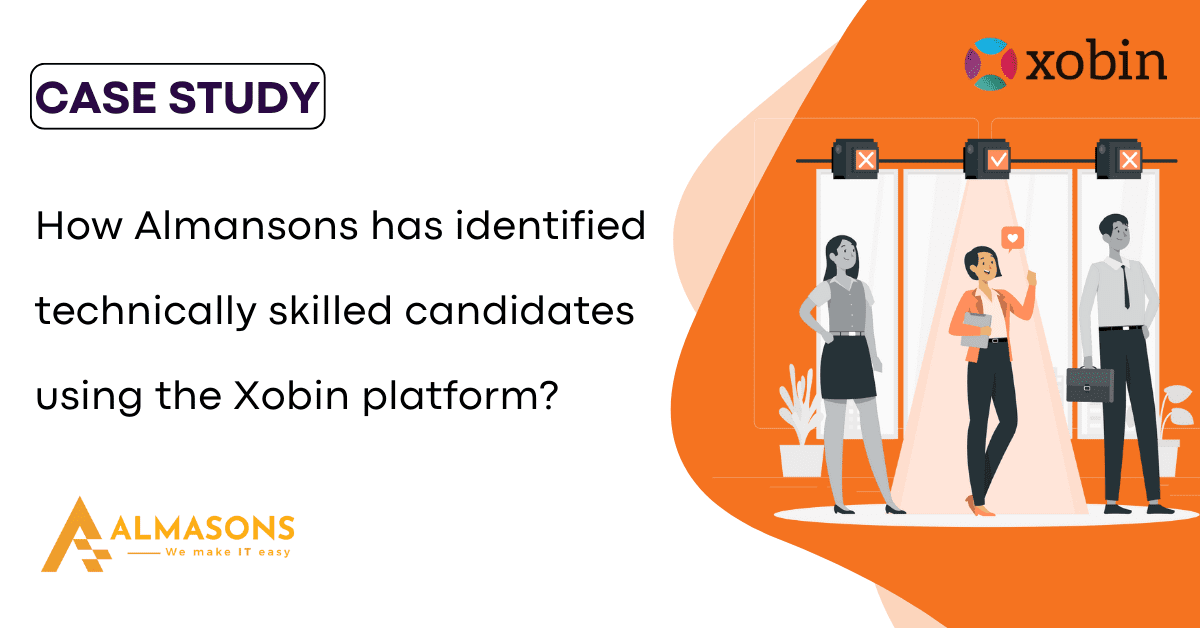 [rt_reading_time label="Reading Time:" postfix="minutes" postfix_singular="minute"]
About Almansons
Almansons is a company that specializes in SAP supply chain solutions. They have developed several SAP-certified products that simplify warehouse management, increase efficiency, and improve profitability.
They focus on areas such as Voice Picking with SAP, Warehouse Management Solutions, SAP Extended Warehouse Management (SAP EWM), Voice-enabled SAP Inventory Management (SAP IM), Yard Management, Electronic Signature Solution (eSign), and Labor Management and Analytics.

We were able to transform our recruitment process using Xobin's platform and identify top talent.
What sets Almansons apart is their ability to offer cost-effective solutions that don't require the client to make large investments in WM system upgrades, WIFI networks, or new hardware. Through their innovative and customized solutions, Almansons aims to help businesses of all sizes optimize their supply chain processes and achieve their goals.
Important links of Almansons:
Problem Statement and Business Need of Almansons
There were several issues faced by Almansons while conducting online assessments
Firstly, they were unable to send emails to candidates, which caused delays in the assessment process.
Additionally, there was no record of a candidate's attempted test until they clicked the submit button, which made it difficult to track their progress.
Limited access to technical and coding questions, difficulty identifying the most qualified candidates from a large pool of applicants, a time-consuming and prolonged screening process, and an ineffective assessment process.
To address these challenges, Remul from the Almansons team sought out an efficient and effective screening solution to streamline their hiring process and identify the best candidates.
The Solution: How Xobin brought in recruitment efficiency for Almansons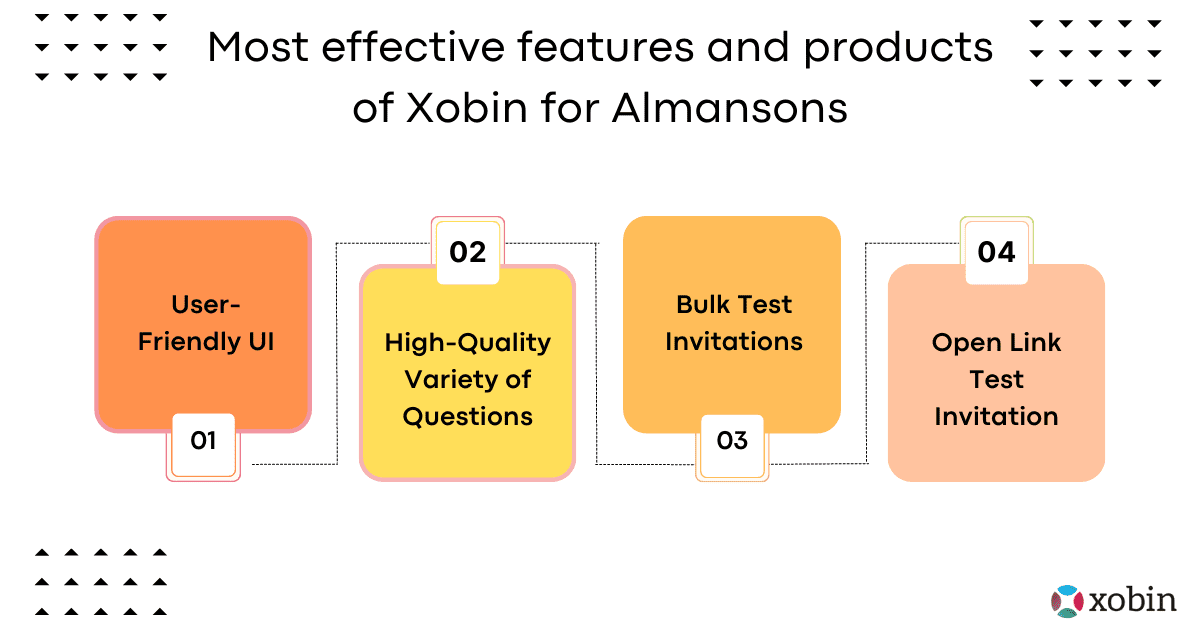 Almansons faced recruitment challenges, including limited access to technical and coding questions, filtering qualified candidates, a time-consuming screening process, and conducting ineffective assessments. To address these concerns, Remul from the Almanson team sought a screening solution that streamlined their hiring process and found Xobin's assessment platform to be a game-changer.
Xobin's platform significantly reduced the time spent on candidate screening and offered comprehensive tools to assess technical and psychometric skills. With diverse assessment options across different domains, Almansons could efficiently identify qualified candidates and eliminate those who did not meet the desired criteria.

We were able to save our valuable time and resources using Xobin. It helped us optimize our workflow and improve efficiency.
Overall, Xobin's platform simplified the recruitment process, facilitated the identification of technically skilled candidates, and helped Almansons find individuals with strong logical and technical skills.
Which were the most effective features and products of Xobin
The Almanson team liked the following key features of Xobin that help them to hire the best candidates with Xobin platform:
User-Friendly UI: The platform provides a useful and easy-to-use interface, ensuring a seamless experience for users throughout the process.
High-Quality Variety of Questions: The platform offers well-crafted questions for all the skills and domains required in the market, ensuring the assessment accurately evaluates candidates' skills and knowledge.
Bulk Test Invitations: You can efficiently send assessments to hundreds of candidates simultaneously, saving time and effort when dealing with a large number of applicants.
Open Link Test Invitation: The platform provides an open link option, enabling customers to share assessments with candidates via a direct link, offering flexibility and convenience.

Xobin offered us flexibility and convenience with its easy to use UI and open link test invitation.
Xobin's assessment platform played a pivotal role in transforming Team Almanson's recruitment process by enabling them to identify the best candidates more efficiently. The platform's features allowed for a streamlined and optimized workflow, reducing the time and effort required for the hiring process.
With the help of Xobin, Almanson was able to identify top talent and achieve their hiring goals. As a result, the customer saved valuable time and resources, enhancing their overall recruitment process.
Recommended Case Studies
Ready to try pre-employment Test for Sales Roles?
Get visitors to click your CTA by reminding them they can make a 30% commission on all sales – and bring in up to $5000 a month – just from referrals!