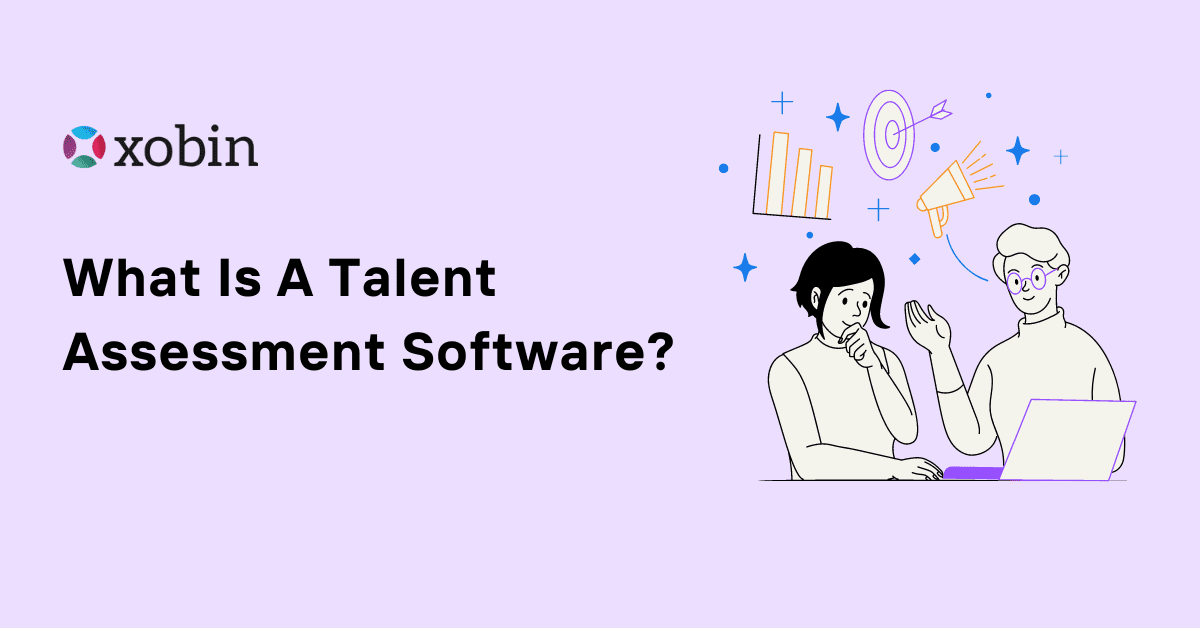 If you are wondering what exactly Talent Assessment Software is all about, how does it helps to ease the process the finding the top talent, you've landed on the right article.
What is a Assessment Tool?
A Talent Assessment Software is a standardized tool for gathering data to assess and validate a candidate's ability to perform on a job. Talent Assessment Softwares are aimed at saving time, hiring costs, and reduce the burden of recruiters and hiring managers. They aid in assessing the analytical and logical ability, hard skills, soft skills, psychometry, and domain knowledge of the candidates.
Why is Assessment Software required?
On average, an organization receives 250 applications for a given job role.
But since it is not possible to invite all the applicants for an on-site personal interview, a Talent Assessment Software is used as a screening tool to filter the candidates by assessing the skill and behavioral fit of the candidates.
As soon as the candidates complete the assessment, Xobin assessment software instantly generates the objective score with a comprehensive assessment report helping the hiring managers to make data-driven hiring decisions.
Therefore, most importantly, the hiring manager can access the reports on the dashboard from the other end.
Essential Features Of An Assessment tool
An ideal talent assessment software should be designed to solve the major recruitment challenges of the hiring manager and also provide an enhanced experience to the candidates. Here are the top concerns that are assessment software has to cater to:
A Reliable True Score
User Friendly Interface
Prevent Malpractices and ensure fairness in the assessment
360-degree assessment solution
Safe and secured means to collect candidate data
Here are the top features of Xobin's assessment software


Who can use a Assessment Tool?
Startups
Startups have zero tolerance for complexities and need an all-in-one solution for their assessment needs. Therefore, any startup that signs up for recruitment and/or assessment software has expected a decent ROI out of the software. After all, at Xobin, we understand these concerns built the product with a user-friendly interface, customized assessment solutions exclusive for startups.  Hence, our psychometric and behavioral fit assessments can predict if the candidate can adapt to the ambiguity that prevails in a startup.
Best HR Software Solutions
Campus Recruitment Software
With our online campus recruitment software screen, hire top talents hassle-free. Everything is under one platform, from test creation to the candidate's evaluation. from test creation to the candidate's evaluation.
Rating 5.0
Based on 321 user ratings
API Integration by Xobin
Get integrated and harness the strength of robust assessments with Xobin APIs. Save sweat and time and focus on your core offering, not building your assessment stack. from test creation to
Rating 5.0
Based on 321 user ratings
Coding Skill Assessment Software
With our 100+ coding assessments on various languages such as Java, Python, JavaScript, React, Angular, etc., evaluate and hire the best-talented developers. from test creation to the candidate's evaluation. to the candidate's evaluation.
Rating 5.0
Based on 321 user ratings
Pre-Employment Testing Software:
Get access to the vast library of validated tests to screen candidates using online assessments. Simplify your recruitment process with our cloud-based Pre-employment Testing Software. from test creation to the candidate's evaluation.
Rating 5.0
Based on 321 user ratings
Pre-recorded Video Interview Platform:
Pre-recorded Video Interview Platform allows candidates to fully express themselves to a pre-recorded question. So that you can get more insight into candidates in far less time than a traditional phone interview. from test creation to the candidate's evaluation.
Rating 5.0
Based on 321 user ratings
Check-out: How Xobin helps startup founders to find rockstars.
Enterprises
Enterprises have assessment requirements for various job roles at different levels. They also require assessment software that provides a 360-degree assessment solution is the ideal choice.
Use Cases Of Testing Softwares For Enterprises
Campus Hiring: For campus hiring, a talent assessment software need to be highly robust to assess multiple candidates at once and also to figure-out the organizational or 'culture-fit' of the candidates.
Lateral Hiring: Enterprises also hire laterally for mid-senior level executives. In such a case the assessment platform need to have pre-built assessments with higher levels of difficulty and customization options.
Learning and Development: Organizations foster learning and development culture among existing employees and also for training new hires. So, an assessment platform typically has 3 major requirements with regards to L&D.
Assessments To Identify The Training Needs
Assessments To Training Effectiveness
To Build Synergistic teams with the help of Behavioral and Psychometric Assessments
4. Succession Planning
Skill assessments and psychometric assessments help the Compensation and Benefits managers with data-driven decisions. Hence, it advances their career progression for High performing employees (called HiPo employees).
Check-out: How Enterprises are leveraging online assessment software.
Recruitment Consultancies
When organizations have a huge requirement for manpower, they approach recruitment consultancies that are specialized in sourcing and building a talent pipeline. But in most cases, recruitment consultancies do not have proper check gates to evaluate candidates and end up bombarding organizations with just raw candidates from their database without clearly analyzing the organization's requirements. This process ends up straining the business relationship between the organization and the recruitment consultancy.
Hence a talent assessment software with customized assessment solutions will help the recruitment agencies to conduct basic screening tests and culture-fit tests before recommending the candidates to the organization thereby enhancing the quality of their talent pipeline.
Business Benefits of Assessment Tool
The ultimate goal of incorporating talent assessment software is to reap benefits for the organization.
Human resources isn't a thing we do. It's the thing that runs our business -Steve Wynn
Therefore, hire only those employees who believe in your organization's vision and adapt to your culture. Gain first-hand insights into your potential hires using Xobin  Assessment Software. Get a personalized demo from us today!