How Blue Flame Labs has identified technically skilled candidates using Xobin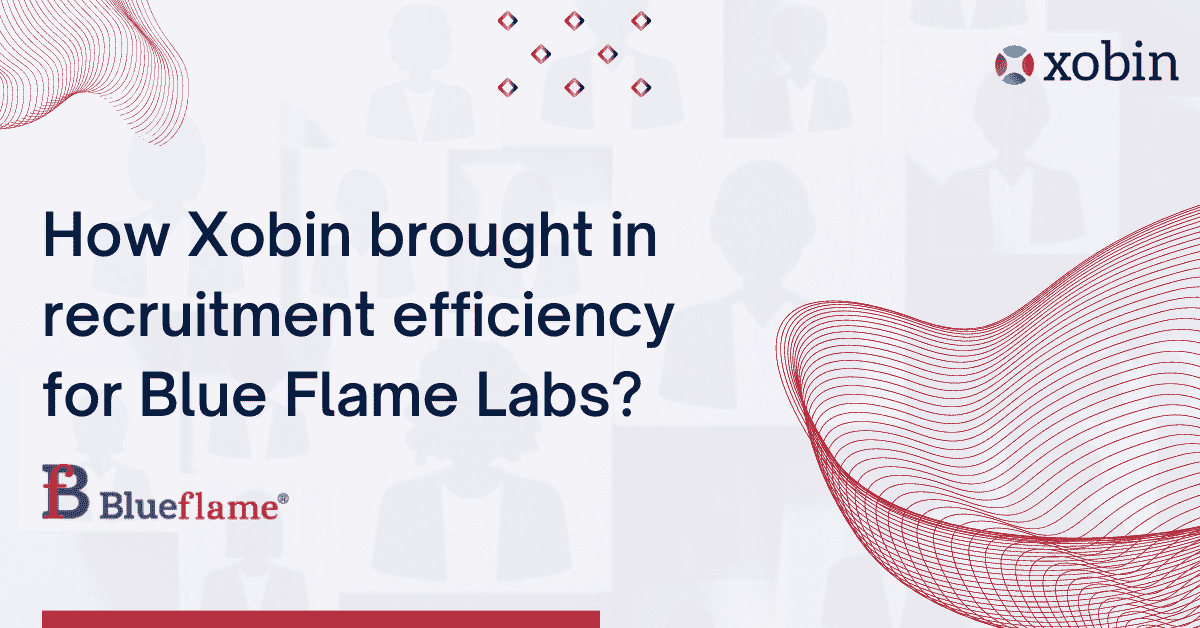 Reading Time:
4
minutes
About Blue Flame Labs
Blue Flame Labs' experts on Salesforce and Microsoft stack to understand how one can utilize their investment in these technologies to the fullest.


We were able to transform our recruitment process using Xobin's platform and identify top talent.
Blue Flame Labs is a registered Oracle NetSuite, Salesforce and Microsoft Partner, specialized in Salesforce, Microsoft and Oracle NetSuite Consulting. They provide services like Custom Application Development, Enterprise Mobility Solutions, Implementations, Third party integrations, Product Customization, Strategic Change Enablement, Data Migration, Product concept to realization and training Services.
Important links of Blue Flame Labs:
Problem Statement and Business Need of Blue Flame Labs
Blue Flame Labs was facing the below challenges in their hiring process
The time-consuming process of screening a large pool of candidates' applications
Difficulty in identifying the right candidates
Filtering out candidates and rejecting the unwanted profiles
Manual process had the disadvantage of candidates cheating in a test.
Considering the above challenges in mind, Sanchita Palande from the Blue Flame Labs team was looking for a comprehensive and easy-to-use platform to tackle the above challenges and hire the right candidates in their hiring requirements.
The Solution: How Xobin brought in recruitment efficiency for Blue Flame Labs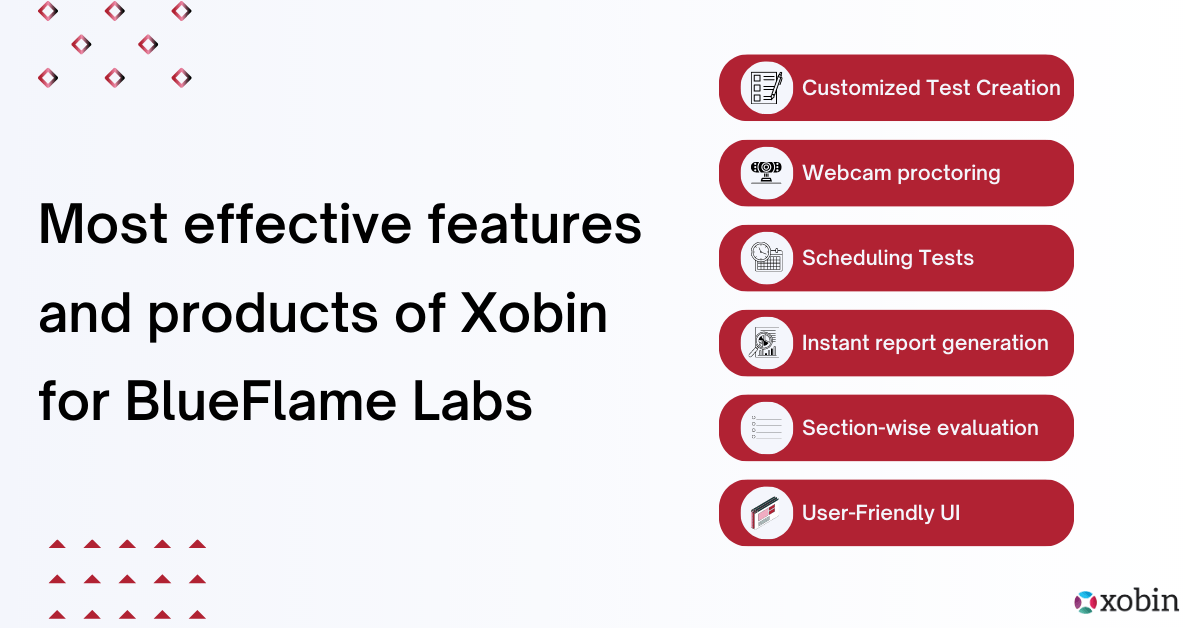 Xobin's assessment platform helped the Blue Flame Labs team in hiring the best candidates by providing a comprehensive and customizable set of assessments to evaluate candidates on various parameters, such as aptitude, data analysis and interpretation, problem-solving, and more.
Blue Flame Labs was able to create the best suitable customized assessments with the help of Xobin's Customer Success team for different roles and positions, ensuring that candidates were evaluated on the required skills and competencies required for each role. This helped the customer to identify the right candidates for the job and reject the junk profiles to save time.


Xobin features helped us to assess the candidate skills and abilities as well as provided a seamless experience and comprehensive solution.
Overall, Xobin's assessment platform provided a comprehensive and effective hiring process that helped them to identify and select the best candidates for their organization. The customer was able to make data-driven decisions, resulting in improved recruitment outcomes and reduced time-to-hire.
Which were the most effective features and products of Xobin
Blue Flame Labs team used the following key features to achieve their hiring goals:
Customized Test creation: Xobin's "create from scratch" feature, where the recruiter is allowed to create their own test by selecting questions from 1000+ skills has helped Blueflame Labs to add a mix of MCQ of variety of skills in a test, especially cognitive aptitude and technical skills for freshers hiring.
Webcam proctoring: Blueflame Labs used Xobin's proctoring feature to ensure that the assessments were conducted in a secure and controlled environment, with measures in place to prevent cheating.
User-Friendly UI: The platform provides a useful and easy-to-use interface, ensuring a seamless experience for users throughout the recruitment process.
Instant report generation: Xobin's instant report generation feature helped Blueflame Labs recruiters to swiftly filter candidates based on their competencies. They made data-backed hiring decisions with an actionable 360 Degree Report of each candidate.


Xobin helped us in finding top quality candidates for required job roles and achieving our hiring goals.
By using these features of Xobin's assessment platform, the customer was able to streamline their hiring process, identify top talent more efficiently, and reduce the time and effort required for the hiring process. They successfully hired the top candidates for their job roles and achieved their hiring goals, all while saving time and resources.
Recommended Case Studies
Ready to try pre-employment Test for Sales Roles?
Get visitors to click your CTA by reminding them they can make a 30% commission on all sales – and bring in up to $5000 a month – just from referrals!