It feels like yesterday, we were on the High Performing Software list of G2s 2021 report, and once again we are on the list of top skill screening software in 2022. But guess what! We are on the list with a better rating that is way above the average market ratings. YES! We have achieved the High Performer award for Fall 2022 from G2.
Similar to Xobin's assessment platform, there are innumerous software in Sales Tech and HR Tech that provide similar services, but not as effective as Xobin, which makes us stand apart from the rest. G2 being a place where customers find the right product for their needs and review the products based on their experience, we would proudly tell that Xobin's customers have been satisfied with our product that made Xobin be recognised as the Top Skill Screening Software of 2022.
We are elated to be rated extremely well in G2's comparison of Technical Skills Screening Software.
We are happy to let you know that we are rated at an exceptional rate of 9.5 out of 10. on average on the review of whether the product has been a good partner in doing business. This means we are customer friendly, economically considerate and go hand in hand with the customers in satisfying their needs and expectations that would make their experience of doing business with Xobin a pleasant one.

Xobin User Ratings
Ease of Use
Industry Average: 8.7
Quality of Support
Industry Average: 9.1
Ease of Setup
Industry Average: 8.9
Content Library
Industry Average: 8.4
Technical Screening
Industry Average: 8.7
Customization
Industry Average: 8.4
With Xobin's extensive content library focusing on various technical, aptitude and psychometric skills than any other online skill assessment platform we were rated a way above the average market rate of 8.7 out of 10 on average. Xobin's extensive content library is periodically revamped making it one the best platforms to opt from the options.
The other point where Xobin's customers were satisfied was with the effectiveness of technical screening, where Xobin was rated 9.0 out of 10 on average. Xobin's effectiveness in technical screening is above average compared to our competitors which makes Xobin an effective and efficient skill assessment software.
Xobin's ease of customization, either be with the creation of assessments from our content library or the unique white labelling feature that allowes the customer to provide assessment with their organization's logo or customise their recruiting page directly with XoForms, we are easy to use, which gave us an amazing rating of 8.7 out of 10 on average.
Rated with 9.1 out of 10 on average, for ease of setup & ease of use clearly makes Xobin one of the user friendly software which can be set up in no time,with no redtapes both for the recruiter and well as the person taking up the assessments on Xobin's platform.
When we look at such annual rankings from G2 we know we are doing something that is valuable for our customers. Their love for our product is and their review are a mirror for us to see where we stand and how we can grow.
If you would like to know more about the Xobin and what G2 review are talking about.
Hear it from our customers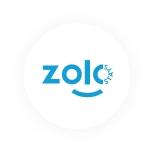 Xobin platform worked well for campus hiring. Great support by the team. Moreover, they are always ready to understand the issue and provide a comprehensive solution.


Akhil Sikri
Co-Founder, Zolo Stays
Hiring remotely? Screen your candidates with Xobin Online Assessments
Get a Demo