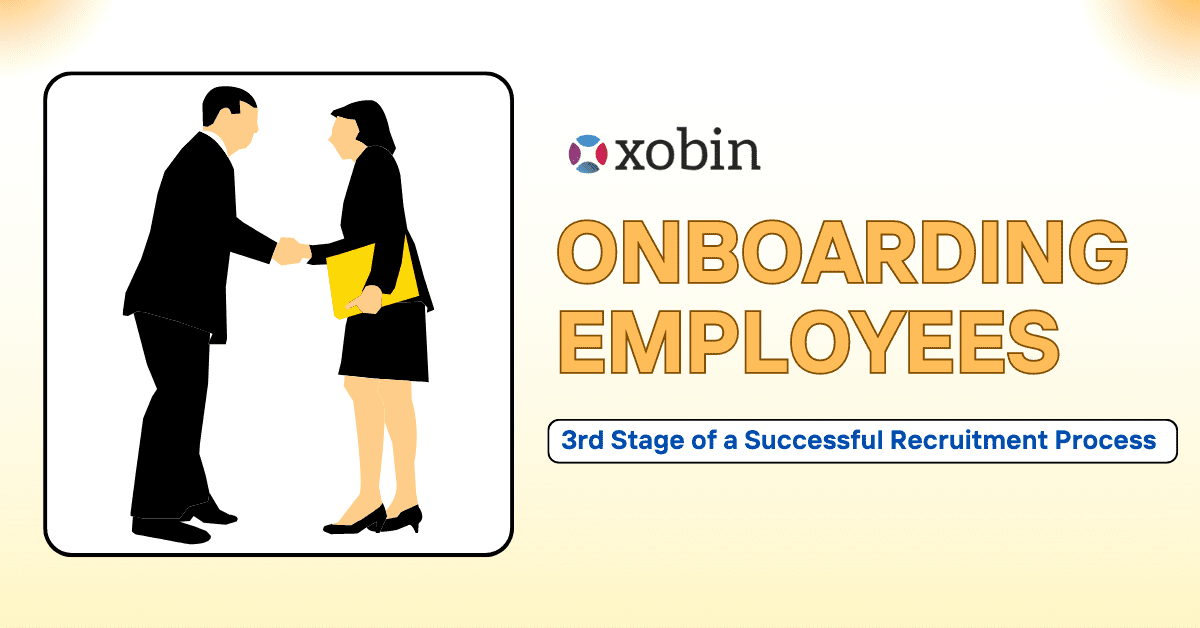 The third & final stage of the recruitment process is onboarding the shortlisted applicants. Often this is an overlooked process but in the present situation, it is one of the key areas where organizations must focus for a smooth workplace. Onboarding the candidates comes with numerous sets of challenges, here I have focused on detailing a few and have briefed up on the other challenges.
First day of the onboarding process
The first impression is best impression is a proverb that suits perfectly to this situation.
The first day of joining the work is what every candidate looks forward to. For some candidates, it may be the first step after graduation, whereas for some people it may be a change of palace from the old workplace.
So, creating a lasting first impression would be a key to a happy workforce in turn a happy workplace which means increased productivity.
The first day is often not preceded by pre-boarding procedures since recruiters neglect the importance of pre-boarding procedures.
Preboarding often includes employee onboarding software, login credentials, name badges, etc.
This is often difficult in cases of remote hiring, but care must be taken to ensure that all communications are made hassle-free to ensure a smooth onboarding process.
Maintaining an employee handbook is one of the best ways to manage this process.
Obtaining feedback and providing Information on the onboarding procedures
Obtaining feedback is a crucial part of the onboarding process to know the gaps and increase the efficiency of the process.
Neglecting the feedback will result in a major setback in the hiring and onboarding process.
Providing information on the previous onboarding process will ensure delivery of the ideas of job roles that new employees are looking forward to.
Ensuring that the information provided to the employees is accurate and up to date, since misleading information during this process might lead to confusion during the process.
Maintaining a log of all the onboarding activities and making a checklist of to-do will go a great way in ensuring a smooth induction process.
Best HR Software Solutions
Campus Recruitment Software
With our online campus recruitment software screen, hire top talents hassle-free. Everything is under one platform, from test creation to the candidate's evaluation. from test creation to the candidate's evaluation.
Rating 5.0
Based on 321 user ratings
API Integration by Xobin
Get integrated and harness the strength of robust assessments with Xobin APIs. Save sweat and time and focus on your core offering, not building your assessment stack. from test creation to
Rating 5.0
Based on 321 user ratings
Coding Skill Assessment Software
With our 100+ coding assessments on various languages such as Java, Python, JavaScript, React, Angular, etc., evaluate and hire the best-talented developers. from test creation to the candidate's evaluation. to the candidate's evaluation.
Rating 5.0
Based on 321 user ratings
Pre-Employment Testing Software:
Get access to the vast library of validated tests to screen candidates using online assessments. Simplify your recruitment process with our cloud-based Pre-employment Testing Software. from test creation to the candidate's evaluation.
Rating 5.0
Based on 321 user ratings
Pre-recorded Video Interview Platform:
Pre-recorded Video Interview Platform allows candidates to fully express themselves to a pre-recorded question. So that you can get more insight into candidates in far less time than a traditional phone interview. from test creation to the candidate's evaluation.
Rating 5.0
Based on 321 user ratings
Clarity of information during onboarding candidates
Ensuring clarity in each step of the hiring process is a key to a smooth onboarding.
Providing the correct information" are the first steps in providing the candidates with directions for the process and giving them the correct contacts in case of emergency is the first step in providing clarity of information.
Always ensure this process is done repeatedly following the same procedure that the company has followed with a few or minor procedures.
It is best to ensure that a complete set of professionals are involved in the onboarding process over time, as it saves time and also does not lead to confusion in the onboarding candidates.
Ensure goals and expectations are properly set, so that it would not disappoint the employer and also the candidate will know hid responsibilities clearly.
Keep the goals simple during the initiation and with time progress through the goals.
Avoid loading of information
Keep the expectation to the minimum as it would take some breathing time for the employer to adapt to the work culture.
Loading all the information on day 1 would be hectic for the candidates as it would be very difficult to grasp all the information in a single day.
Often loading of information happens unconsciously, therefore it the best to make a note or maintain an onboarding checklist information booklet indicating the tasks to be taken one at a time.
An FAQ might be an effective way of getting the employee's responses to the onboarding process.
Often forcing your employees with loads of information may lead to discomfort and an ineffective workplace.
Onboarding the candidates by neglecting differences
Failure to consider gender, cultural and generational differences is a major setback during the onboarding.
Often these differences occur because of unconscious bias so it is best to maintain a log book of your candidates beforehand and address them.
Employees range from millennials to GenZ candidates so addressing them with common respect is one of the key points to be considered during the onboarding process.
Addressing all these differences will result in an effective and harmonious workplace.
Conclusion
Apart from these major points above, which should be considered while onboarding new hires a few lesser important but essential points that are required for employee onboarding are, avoiding unconscious assumptions, neglecting essential procedures, providing personalized attention, maintaining consistency, and avoiding misleading job descriptions and workload discrepancies.