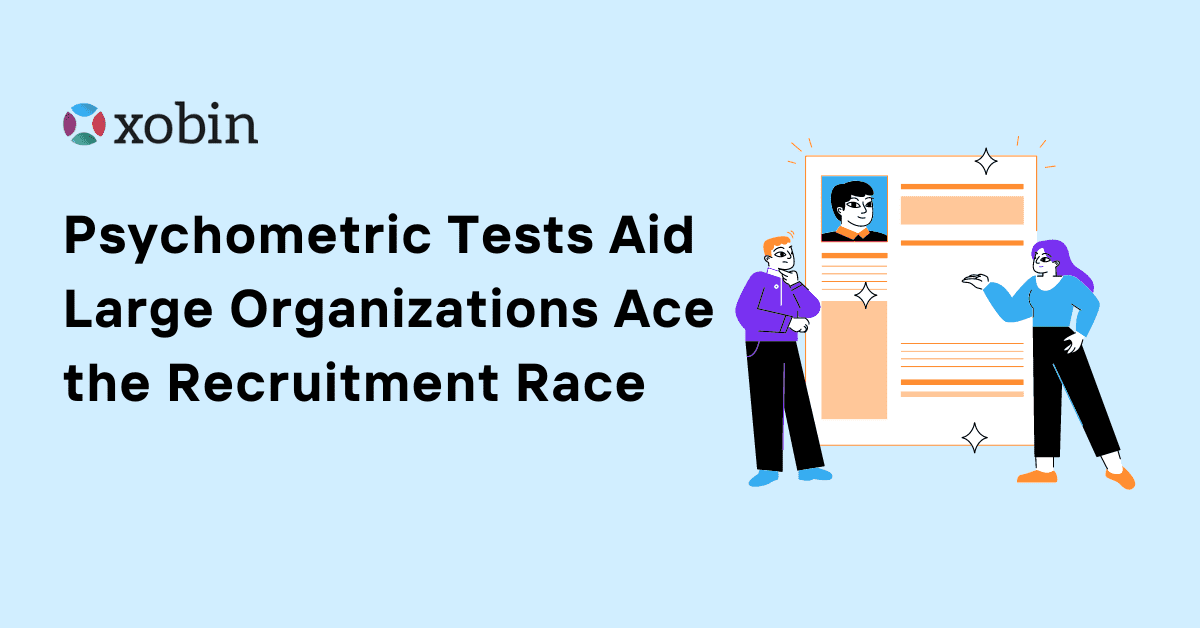 A study shows that more than 75 per cent of Fortune 500 companies rely on psychometric tests during the process of recruitment. Here is how various companies incorporate psychometric tests in their recruitment process.
In our previous article we have discussed the science behind the various types of job-specific psychometric. Let me take you through how organizations can use psychometric tests in their recruitment process. This is the second part of the post on "Demystifying The Use Of psychometric Tests".
Here is how large organizations are harnessing the psychometric tests in their recruitment process.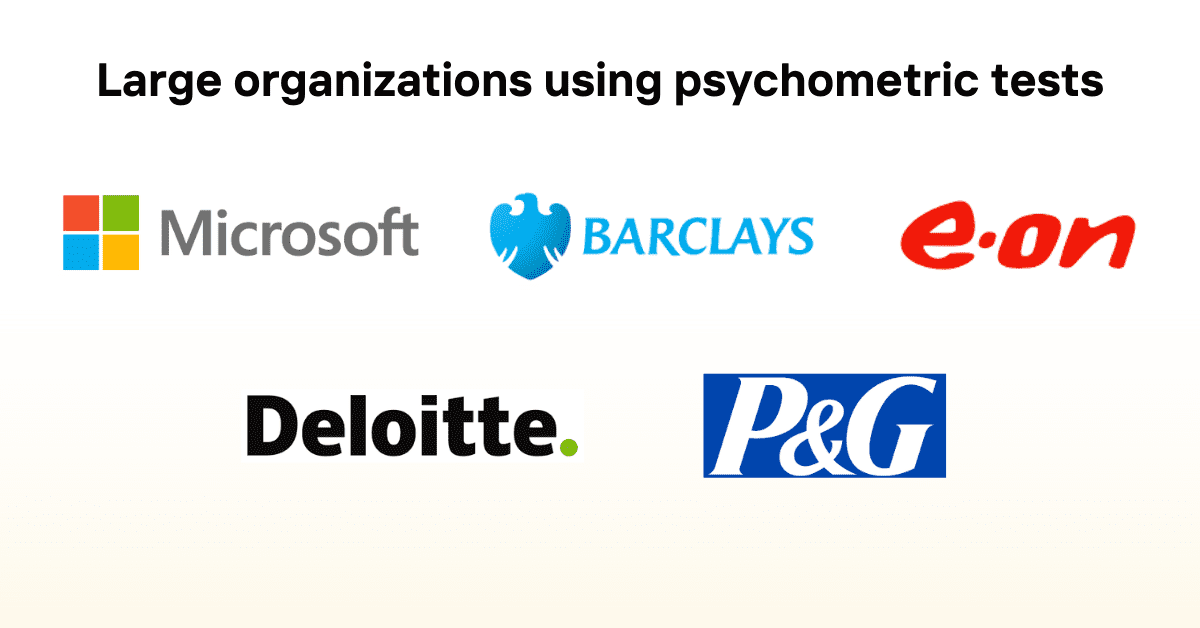 1. Microsoft
Microsoft uses personality assessment in their recruitment process. This is after a technical competency and SHL tests. The applicant will require a very good knowledge of Microsoft for the competency test and also answer some behavioural questions. The SHL test is a 24 questions test for 25 minutes, which follow the line of inductive reasoning.
2. Barclays
The recruitment process and testing of Barclays revolves across all the four job functions (field engineering, supply chain, commercial and technology) are the same. The online application is accompanied by personality and behavioural based questions. Follow up with telephone or video interview of shortlisted candidates. In which more personality and aptitude tests, based on SHL reasoning, will be administered.
Successful applicants are invited for the Barclays Experience during which they are assessed on written and group exercises along with some case studies. Success as Barclays experience leaders to you securing your offer letter.
Best HR Software Solutions
Campus Recruitment Software
With our online campus recruitment software screen, hire top talents hassle-free. Everything is under one platform, from test creation to the candidate's evaluation. from test creation to the candidate's evaluation.
Rating 5.0
Based on 321 user ratings
API Integration by Xobin
Get integrated and harness the strength of robust assessments with Xobin APIs. Save sweat and time and focus on your core offering, not building your assessment stack. from test creation to
Rating 5.0
Based on 321 user ratings
Coding Skill Assessment Software
With our 100+ coding assessments on various languages such as Java, Python, JavaScript, React, Angular, etc., evaluate and hire the best-talented developers. from test creation to the candidate's evaluation. to the candidate's evaluation.
Rating 5.0
Based on 321 user ratings
Pre-Employment Testing Software:
Get access to the vast library of validated tests to screen candidates using online assessments. Simplify your recruitment process with our cloud-based Pre-employment Testing Software. from test creation to the candidate's evaluation.
Rating 5.0
Based on 321 user ratings
Pre-recorded Video Interview Platform:
Pre-recorded Video Interview Platform allows candidates to fully express themselves to a pre-recorded question. So that you can get more insight into candidates in far less time than a traditional phone interview. from test creation to the candidate's evaluation.
Rating 5.0
Based on 321 user ratings
3. Eon
When Eon, the world's largest supplier of electricity utility, recruits, they employ the services of both SHL and Saville with their tests. After this, selected candidates will be invited to the online Situational Judgment Tests.
If an applicant is successful in the SJT, he/she will be invited for the online aptitude test supplied. The online aptitude test is basically numerical, verbal and abstract reasoning. Following the tests is the telephone interview, after which is the face-to-face interview. Competency questions are often asked during the telephone interview, while the face-to-face interview is about technical stuff. So, only the engineering applicant get to participate in it. On the other hand, other applicants proceed to the assessment centre which is the final stage of the recruitment.
4. Deloitte
The procedure of recruitment in Deloitte is really strict as it uses TalentLens to scan the expertise, abilities and experience of applicants on the basis of their tests and interviews. As a result, they have a certain plan to evaluate efficiency. So applicants should have to be really careful as they will be going to have a tough screening of what they claim.
5. Proctor and gamble
P&G assessment tests are entirely different from whichever you might have been familiar with. It is in two parts:
Competency test, called P&G Success Drivers Assessment, examines if the thought patterns of candidates to judge whether they are P&G People with P&G Minds and P&G Ability. Of course, this is a personality test.
The P&G Reasoning Tests comprises numerical, verbal logical and abstract reasoning.
An interesting article on how psychometric tests helped a bus firm build its reputation.
Pro-tip: Make sure you adhere to this checklist before you venture for the next campus hiring drive.
Concluding thoughts . . .
Psychometric tests give recruiters insights into the adaptability of a candidate. Moreover, it also assesses the 'life skills' of the candidates.
At Xobin, we will help you to find with a complete psychometric analysis of your candidates before you hire them.
In fact, sumptous advantages of incorporating psychometric assessment in your recruitment process allows you to assess:
Decision Making Style
Values
Leadership and Entrepreneurial Ability
Motivation
Communication Preference
To know more about product, schedule for a demo or sign up for a 14-day FREE trial.
Software you need for all your recruitment process
1 Million +
Test takers per year
In our next article, we shall be stressing on the reliability factor of psychometric tests.