Unlimited Assessments and Candidates
See how Xobin expedites your recruitment process in three simple plans and with no hidden fees in sight!
Essential
/month, billed annually
$ 166 * 12 months = $1,992/year
*No credit card required
Upto
20,000
Assessment Completions/month with
100
simultaneous test takers at a given point of time.
WHAT'S INCLUDED
20,000
Assessment Completions
100
Simultaneous Test Takers

Unlimited Candidates
Full Access to all Features & Question library

Remote Proctoring
Assessments Available - Business Skills, Coding Skills (C, C++, Python, Java 8, Python 3, PHP, Javascript, NodeJS, C#), Psychometric Traits and Psychometric tests or Psychometric tests, etc.
Available Response Formats for Candidates - Essay Type, Multiple Choice, and Coding

API Access limit
1000 Calls/month


Customer Support across all time zones

Unlimited Video Responses


Unlimited XoForms Responses
Standard
For Fast Growing Companies
/month, billed annually
$ 399 * 12 months = $4,788/year
*No credit card required
Unlimited
Assessment Completions/month with
200
simultaneous test takers at a given point of time.
WHAT'S INCLUDED
Everything in the
Essential plan
200
Simultaneous Test Takers
Video Response from Candidates
New
API Access limit
- 10,000 Calls/month


To See Plan Pricing Comparison please visit the site in Desktop .
Comparison of Pricing Plans
Feature
Essential plan
Standard plan
Custom plan
Simultaneous Test Takers
100
200
Unlimited
Company Admins
10
20
Unlimited
Assessment Completions
Unlimited
Unlimited
Unlimited
Candidates
20,000 /month
Unlimited
Unlimited
Question Types
MCQ, Coding, Subjective and Assignment Questions
Audio, Video
, MCQ, Coding, Subjective and Assignment Questions
Audio, Video, MCQ, Coding, Subjective,and
Assignment Knockout Questions
Access to Xobin Library of 70,000+ Question



Access to Skill Assessments



Customize Own Test



Customize Psychometric Test



Remote proctoring and video recording



Registration Fields
Text, Numbers and Upload File
Audio, Video,
Text, Numbers and Upload File
Customizable Fields
Workflows

Followup Assessments and Custom Redirections
Followup Assessments, Custom Redirections and
Automatic Candidate Messaging
API
1000 API Calls
Customizable
Webhooks and Customize APIs Integration

Access to Webhooks
Custom Webhooks and Advanced APIs (Psychometric)
Short Candidate Video Resume & Introduction



Multi-Team/Company Account Dashboard

1 Way Recorded Video Interviews



Career Pages



Instant Candidate Communication



Customized look based on your brand



Excel Export with Candidate Scores



Support
Email and Chat
18/5
Via Chat, Email &
Telephone
24/7
Via Chat, Email & telephone
White Labeling
Partial
Partial
Full
Hear it from our customers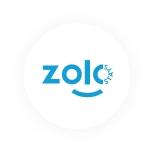 Xobin platform worked well for campus hiring. Great support by the team. Moreover, they are always ready to understand the issue and provide a comprehensive solution.


Akhil Sikri
Co-Founder, Zolo Stays
Frequently Asked Questions
What is meant by simultaneous test takers ?
Simultaneous Test Taker count implies the number of individuals taking the test at the same time. In other words, your subscription plan supports an "N" number of concurrent test takers.
Who is an admin? Is there a limit on the number of admins? What is the cost of additional admins?
Company can appoint admins and users to manage the test account. The limit to the number of admins is specified against each plan. Should companies need more admins, Xobin charges an extra USD 129 (billed annually) per additional user over and above the quota.
What are the available white labeling and branding options?
Companies can showcase their logo during the test. They can edit the welcome message or the test instructions. The test links are also modified to represent the company name. For example, the test link could be http://hooli.xobin.com/tname/characters, if your company's name is "hooli".
Is there any limit on the number of tests or test takers?
There is no cap and no limit on the number of tests created or the number of test takers. The Essential Plan supports 100 concurrent test takers, while Standard Plan supports 200. For higher limits, please reach out to sales.
Do you charge extra for support or a one-time setup fee?
No. We take pride in the support we provide. We don't charge any setup fee or onboarding fee nor do we charge for our support. The available support options are listed against the plans.
Do you charge extra for creating custom tests?
No. Xobin comes pre-built with over 300 popular Job-based tests and a question library for over 500+ skills. You can pick a ready-made test or you can customize it with questions either from our question bank or with your own structured questions.
How often are these test questions updated?
Our tests are updated quarterly. We consistently add fresh questions on the latest topics and also churn out some of our most used questions.
Can I integrate the Xobin Assessment Platform with my ATS or HRMS?
Xobin already has native integration with a few ATS and HRMS. Moreover, customers can also set up their integration via 3rd party tools like Zapier. We have robust APIs to support custom integrations. Reach out to the sales and support team to know more.
I'm a candidate. Are there any practice tests available for me?
No. Xobin's tests require candidates to be invited by a recruiter from a company. At present we don't provide practice tests for candidates to prepare for job tests and interviews.
Subscription Related FAQs
---
I don't have a high volume. Do you have a pay-as-you-go pricing plan?
We provide subscription-based plans only. We do not have pay-as-you-go or free plan.
I want to start using the platform immediately. What are my next steps and how quickly can I get onboarded?
You can complete your signup, choose a plan, proceed to the billing page, and finish your subscription directly from the platform to get started immediately.
Is there a free plan or any pricing plan for startups?
We don't have a free plan, whereas Xobin's Essential Plan (USD 249 per month) is tailor-made for startups and early-stage companies looking to screen interns and job applicants.
I need to send a one-off test to 20 odd candidates. Which plan do I choose?
We don't sell test credits or invites. Our subscription plan allows you to screen an unlimited number of applicants during the subscription tenure. So feel free to share it with 20 or 40 test takers.
Is there a separate plan for recruitment consultants and staffing agencies?
The Standard Plan is ideal for Staffing Agencies and Recruitment Consultants.
If I unsubscribe, what happens to my tests and candidate data?
In case you unsubscribe, you lose access to the platform tests and candidate data. However, when you re-subscribe, your tests will re-populate in your dashboard. You can export candidate scores before you unsubscribe.
Can I use the platform just for 1 month and unsubscribe later?
Yes, the minimum tenure of a subscription is 1 month. You can directly subscribe and unsubscribe from the billing section inside the platform.
What payment options or payment modes do you support?
All our plans, irrespective of tenure, require an upfront payment. We use PCI-compliant payment gateways where you can pay via Corporate Credit Card or Virtual Card. All other modes of payment would require manual intervention. Please reach out to the support team for further questions.
I can see the pricing in USD. Is there separate pricing for other currencies?
For recurring subscription plans, we support USD and INR. For annual subscriptions, we do accept other currencies like GBP, AUD, EUR, and SGD.