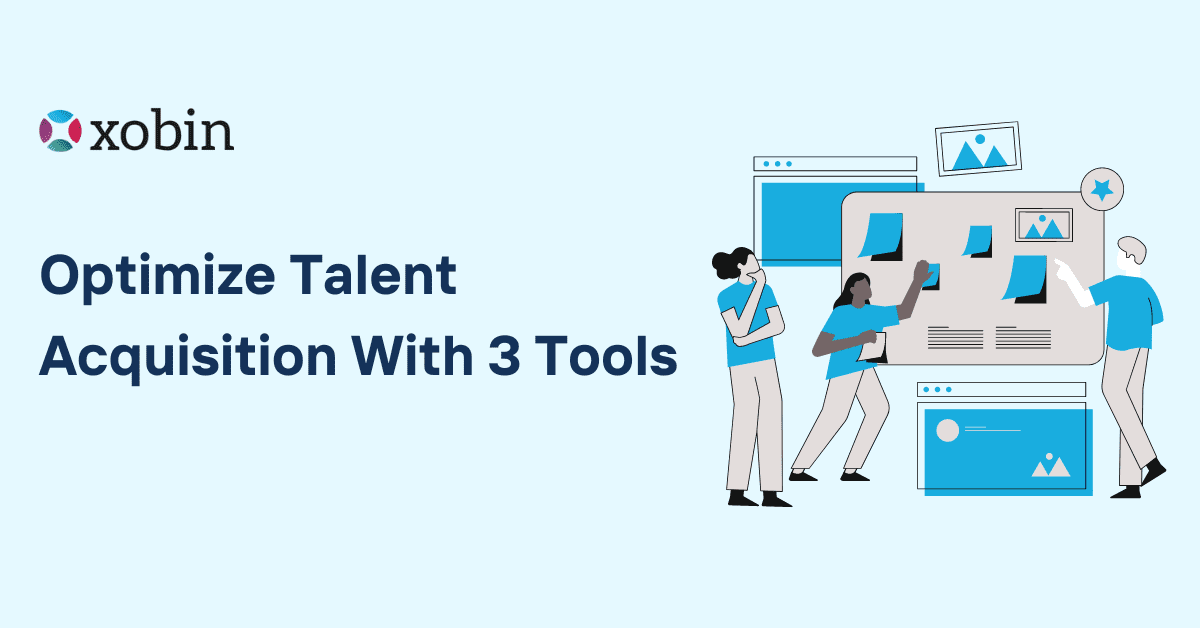 We are well aware of the fact that in today's landscape of business, talent is, in fact, your strategy. If your organization has a top-notch product or service but lacks the right talent to execute, sell and take that product or service ahead, you will never be able to achieve your organizational goals.
As a matter of fact, a study by Bersin, Deloitte Consulting LLP shows that companies that have high-maturity talent acquisition tend to have 18% higher revenue as well as 30% more profitability, than that of companies with a performance of low-maturity talent acquisition.
   Looking for Talent Acquisition Software? Check out the best talent acquisition software.
In order to accelerate your talent acquisition capabilities, you will need to make some efforts, require resources, investments and a little cultural change as well. But one thing is certain, the payoffs of all the efforts made will reflect better business performance.
Like any other business practice, talent acquisition also has a lot of room for optimization – all thanks to technology we have a variety of tools to assess talent acquisition for us.
These 3 Tools Help You Optimize Your Talent Acquisition
1. Talent Assessment Software
Talent Assessment Software is a tool designed to collect data for the assessment and validation of each candidate's capabilities. This software, like any other optimization tool, aims to reduce the cost and effort of hiring managers and recruiters. It reduces a lot of the burden off their shoulders.
How Does it Work?
Talent assessment software aid in the evaluation of the logical and analytical abilities of candidates. Also it aids whether or not they possess the right hard and soft skills along with enough knowledge of their specific domain.
Since the number of applicants your organization receives is humongous, inviting each one of them for a personal on-site interview is not possible. This is when talent acquisition comes to rescue. This software can help you screen and filter each candidate with an assessment of their skill set. Also, experience and behavioral fit for the role.
Once the candidate finishes the assessment, the Xobin assessment software generates an instant objective score along with a detailed assessment report. This helps the recruiter to make a data-driven decision for the respective candidate.
2. AI Recruiting and Chatbots
According to Ideal, Talent acquisition managers have reportedly claimed an increase in their hiring volume. As a result, the recruiting teams remain the same or may even shrink in size. Since the idea is to produce more by spending less with the help of AI.
As a matter of fact, companies that opted for an AI-enabled talent assessment have reportedly saved 75% of screening cost per candidate. Not just that, their 'per employee' revenues increase by 4% with a 35% decrease in turnover.
Recruiter chatbot
How many times have you really responded to your potential candidates on time? Recruiters can now sit back and relax for the chatbot is here to take over!
A recruiter chatbot is capable of providing real-time response to candidates with the help of the predetermined set of questions as per the job requirements as well as provide relevant updates, feedback, and suggestions for further steps.
And if you are wondering how it is being received at the other end – as per Jobvite, 67% of of social media job seekers use Facebook as their medium of searching jobs and found it helpful. But in order to target the right candidates on social media, you will need to build the right profile for each and every job.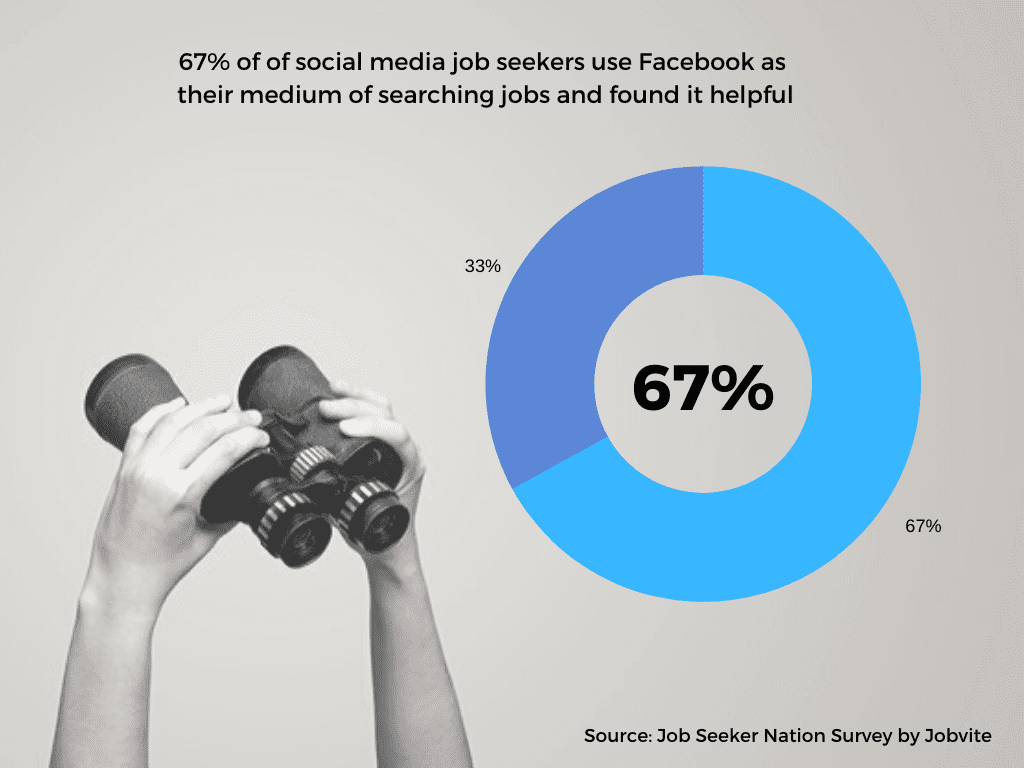 Chatbots have the potential to improve a candidate's experience with your talent assessment by responding to them instantly. As 58% of them have found to be disappointed with companies that never responded to them after submitting their applications. 
On the other hand, companies that have responded with updates and notified applicants on each step tend to have 67% more satisfaction rate.
However, choosing the right platform for your recruitment updates on social media is of great importance. There are tons of automation platforms that offer recruiter chatbots, one of them is Botsify. 
Best HR Software Solutions
Campus Recruitment Software
With our online campus recruitment software screen, hire top talents hassle-free. Everything is under one platform, from test creation to the candidate's evaluation. from test creation to the candidate's evaluation.
Rating 5.0
Based on 321 user ratings
API Integration by Xobin
Get integrated and harness the strength of robust assessments with Xobin APIs. Save sweat and time and focus on your core offering, not building your assessment stack. from test creation to
Rating 5.0
Based on 321 user ratings
Coding Skill Assessment Software
With our 100+ coding assessments on various languages such as Java, Python, JavaScript, React, Angular, etc., evaluate and hire the best-talented developers. from test creation to the candidate's evaluation. to the candidate's evaluation.
Rating 5.0
Based on 321 user ratings
Pre-Employment Testing Software:
Get access to the vast library of validated tests to screen candidates using online assessments. Simplify your recruitment process with our cloud-based Pre-employment Testing Software. from test creation to the candidate's evaluation.
Rating 5.0
Based on 321 user ratings
Pre-recorded Video Interview Platform:
Pre-recorded Video Interview Platform allows candidates to fully express themselves to a pre-recorded question. So that you can get more insight into candidates in far less time than a traditional phone interview. from test creation to the candidate's evaluation.
Rating 5.0
Based on 321 user ratings
You can create a customized recruiter chatbot for facebook or your website and help applicants with their queries, provide updates regarding their assessments and much more. Plus if you want to get an initial assessment to judge whether or not an applicant will be suited for the job opening you posted on Facebook, you can create forms that will help you filter out the right talent faster! 
3. LinkedIn Talent Solution
Talent acquisition leaders report that their hiring volume will increase next year but their recruiting teams will remain the same size or even contract. This means recruiters will be expected to become more efficient by "doing more with less."
Which can only happen with automation since manually screening applications has always been the most time-consuming portion of talent acquisition mainly because of the fact that 75%-88% of all applications that you receive for a specific role are either irrelevant or unqualified. 
An estimated time to screen these resumes and shortlisted candidates for an interview is 23 hours – and that is for single hire only!
The LinkedIn Talent Solution helps recruiters find the right fit for a job. It helps with real-time data, AI and machine learning by developing the right talent for their company. Linkedin Talent Solution suite has 3 different products that will help you identify, engage and ultimately hire talent through them. These are:
LinkedIn Recruiters and Jobs

.
LinkedIn Talent Insights.

LinkedIn Recruiters and Jobs
These products will help you speed up different parts of recruiting with the help of automation and reduce your time-to-hire. That way you will be less likely to lose your best talent to your competition moving faster than you.
You might want to read: 10 Best Recruitment Software Platforms You Might Want Try
Software you need for all your recruitment process
1 Million +
Test takers per year
Summing Up
Since talent acquisition has different aspects that need to be looked at, there is no one-size-fits-all platform to implement AI to your HR processes. Hence, a talent assessment software will help you find the right talent. It will also streamline the recruitment process and pluck away unqualified candidates from your list.
On the other hand, a chatbot will help you provide real-time responses to candidates and gather information faster.
Similarly, the LinkedIn Talent Solution suite will help you get those candidates faster. Also reduces the chances of talent for your competitors.
Look closely at your recruitment strategy and find the pain points. So that you can prioritize which needs fixing the most. This way, you will be able to identify the right talent acquisition solutions for your company's needs.
Author –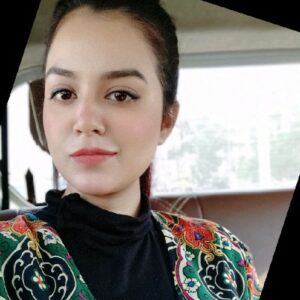 Areeba Khan
Areeba is a Writer/Blogger and works as the Content Executive of
Botsify
– a Chatbot Building Platform. She specializes in Writing and Developing Content for Website Features/Updates, Blogs, E-books and handles their Social Media Marketing as well. Holds expertise in the respective domains of more than 5 years, she is an Arts Undergrad from University of Karachi.