Xobin's instant and piping hot report is what all your recruitment efforts need! Gain first-hand insight about your candidate's competencies to make data-backed hiring decisions.
Assessment Software Dashboard & Cohort Analysis
Know all the candidate information at one place. Xobin's assessment dashboard presents live status of a candidate journey on the test. Get all the consolidated scores at one place. Sort & analyze overall performance of all candidates.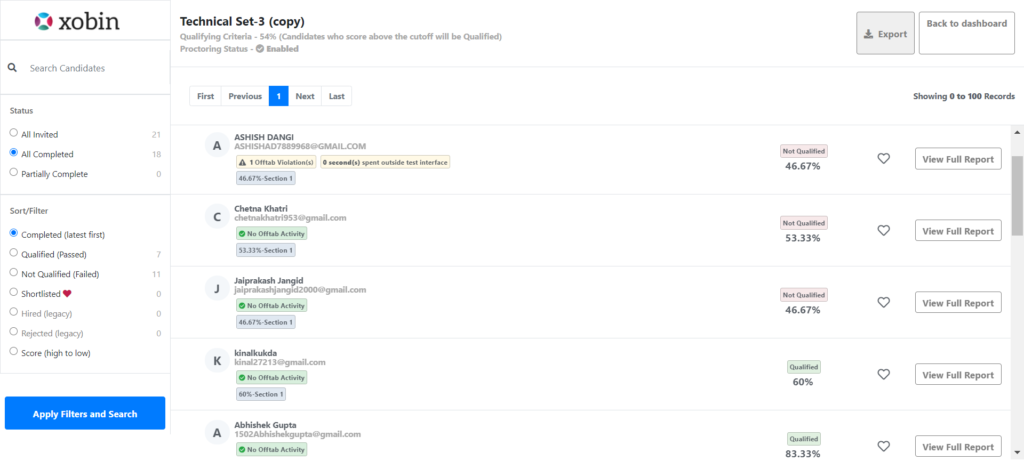 Assessment Reports